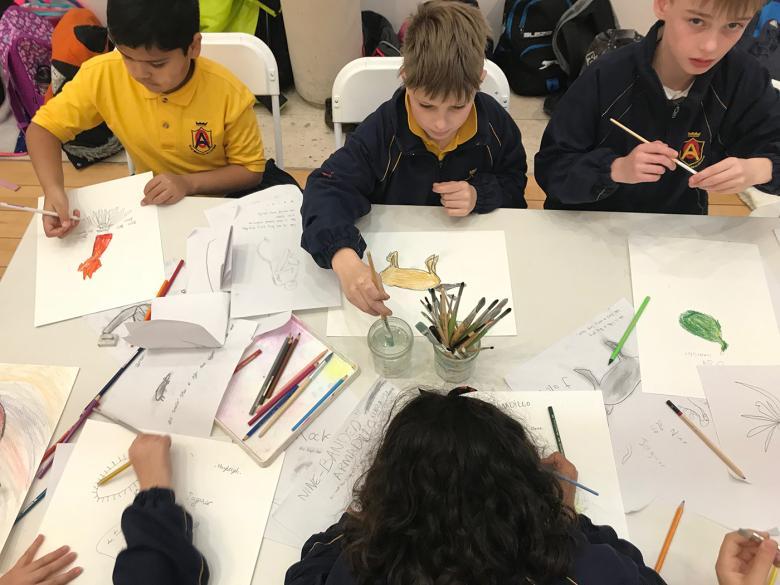 Photo © National Gallery of Ireland.
Credit
Downloadable resources
Click on the links below to download PDF resources suitable for primary school students.
Art & Mindfulness: Powerscourt Waterfall
Created by teacher and Gallery tour guide Maria Broderick, this resource includes a step-by-step guide to incorporating mindfulness in the primary classroom, alongside an in-depth look at a painting of Powerscourt Waterfall, Co. Wicklow, by George Barret. It is provided as a PDF and an adaptable PowerPoint that you can use in the classroom, and is accompanied by a guided mindfulness video exploring the painting.
Download Art & Mindfulness PDF resource (PDF, 1MB)
Download Art & Mindfulness PPTX resource (PPTX, 5MB)
Medium, Materiality and Magic: Photography at the Gallery
Learn about the history of photography through Look and Respond questions, a glossary of key terms, research project ideas and creative activities.
Download English-language resource
What is a Portrait?
Learn about portraiture by examining 11 portraits in the Gallery's collection. Look and Respond questions and creative activities encourage discussion and engagement.
Download English-language resource
Landscapes in Irish Art
Designed to be used in the classroom, this resource takes key artworks as the starting point for imaginative workshops incorporating Geography, History, Science, Art and English.
Download English-language resource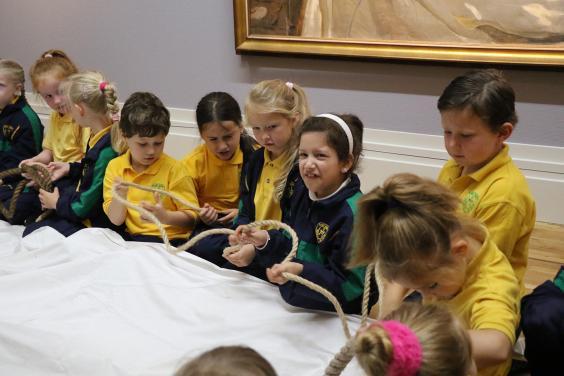 Resources cheat sheet
Resources for primary schools
Download this guide for teachers outlining all of our resources, plus some additional notes and activity ideas.
More online resources and activities