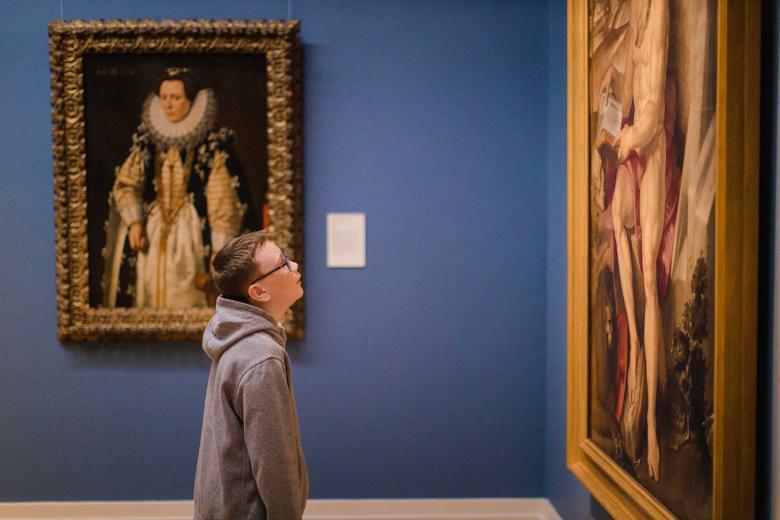 Photographer: Jack Caffrey, The Pimlico Project, 2021.
Credit
Activities and ideas for kids and young people.
Looking for something creative to inspire and entertain kids? Look no further!
We've pulled together a list of some fun activities and creative content for kids and young people to enjoy while visiting the Gallery or at home.
For younger children
Listen!
Audio Tour for Kids & Families
Look closer!
Through a Lens self-guided tour
What is a Portrait?
Resources for primary-school kids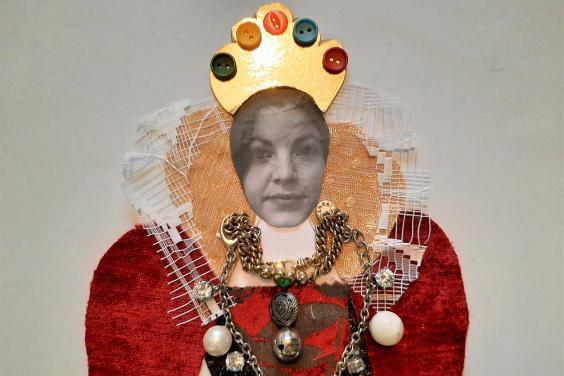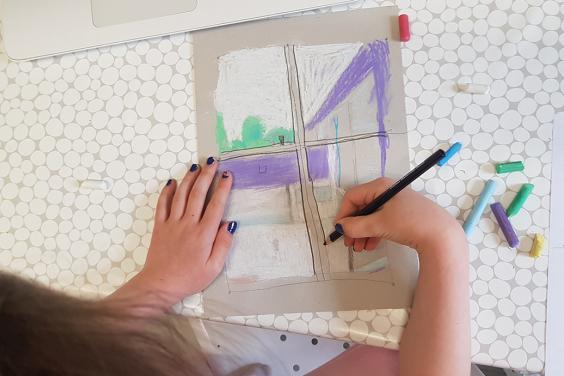 Make!
Creative Challenge videos
Sensory activities
For children who seek sensory input, these step-by-step videos are a fun way to make art together at home or in school.
Colouring in the Collection
Another fun activity to try at home or in school - download and print out our colouring sheets featuring some favourite paintings from the collection.
Drawing Inspiration
From fairytale illustrations to giant murals, learn more about a selection of drawings in the collection.
We've also included some drawing activity ideas, so sharpen your pencils and get drawing!
Not all the drawings in this resource are currently on display in the Gallery. Drawings, and other artworks that are made on paper, can be damaged if they are exposed to light for a long time. Our paper conservators and curators protect these delicate artworks by only displaying them for short amounts of time.
Watch!
Explore the Italian Renaissance with Cozimo 
Watch this short animated video to learn about this fascinating period in art history from a friendly guide called Cozimo!
Art & Mindfulness: Powerscourt Waterfall
A guided mindfulness video focusing on a painting of Powerscourt Waterfall, Co. Wicklow, by George Barret, which is on display in Room 21.
This video is available in English and Irish.
Explore outdoors!
Wonder of Weeds
Step outside and discover the surprising plants that emerge from walls, cracks in pavements, and in Merrion Square park!
You could use this field guide after your visit to the Gallery to explore the plants growing in the streets or parks nearby. Or, use it at home in your garden, local park or neighbourhood.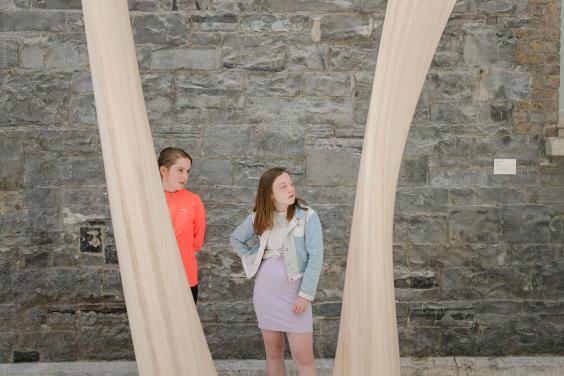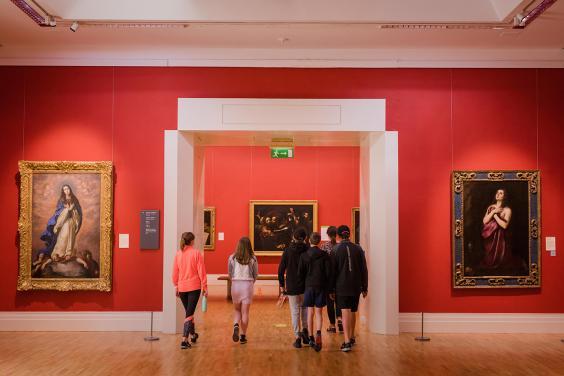 For older children and teens
Listen!
Audio Guide
Use your own mobile device and headphones to learn more about some of the highlights of the permanent collection on your next visit.
Warmbloods Audio Tour
A darkly comedic audio tour of the Gallery from two lady-like members of Dublin's vampire community.
Suitable for ages 12+.
Use your own mobile device and headphones to follow this audio tour on your next visit to the Gallery.
Look closer!
Jack B. Yeats: Painting & Memory - visual resource
A brilliant graphic-novel-style exploration of Jack B. Yeats's life and work.
Concise, quirky, colourful and memorable, this resource was created by Bernie McGonagle for the Gallery.
Perfect for visual learners.
Aimed at post-primary level students, but can be enjoyed by all ages!
Through a Lens self-guided tour
Use your mobile device to follow our online self-guided tours of the collection.
Interested in fashion? Our Costumes in Art tour takes a closer look at textiles and costume details in paintings in the collection.
Our LGBTQIA+ tour offers a different perspective of the national collection, to inspire you to look more closely at art, and to question the seemingly heteronormative histories that go with it.
Our Mental Health in Art tour takes a closer look at favourite works on display in the Gallery, and encourages dialogue around historical and contemporary mental health issues.
If you're interested in architecture, you might like our Architecture Tour which explores the spaces and details of the Gallery's buildings.
Focus on Irish art and take our Irish Art tour or our Irish History tour.
For a whistle-stop tour of some popular artworks in the collection, take our Highlights tour.
We've included pictures of all the artworks on our website, so you can also enjoy these online tours at home or in school.
Mindfulness & Art
Take a few minutes to slow down and meditate on a painting with our mindfulness prompts.
How to storyboard, with comic-book artist Nick Roche
In this online guide, acclaimed comic-book artist Nick Roche shares tips on storyboarding by examining six paintings by Spanish artist Murillo.
Queer Mind, Body and Soul exhibition
Take a look at our online presentation of an exhibition which explores the experiences and perspectives of a group of young LGBTQIA+, gender non-conforming people and allies.
This exhibition is on display in the Gallery until 17 October 2021.
Online resources for secondary-school students
Make!
Shapes and Spatial Relations
To try out at home or in school - use your observational skills and explore spatial relations, forms and negative spaces with this drawing activity.