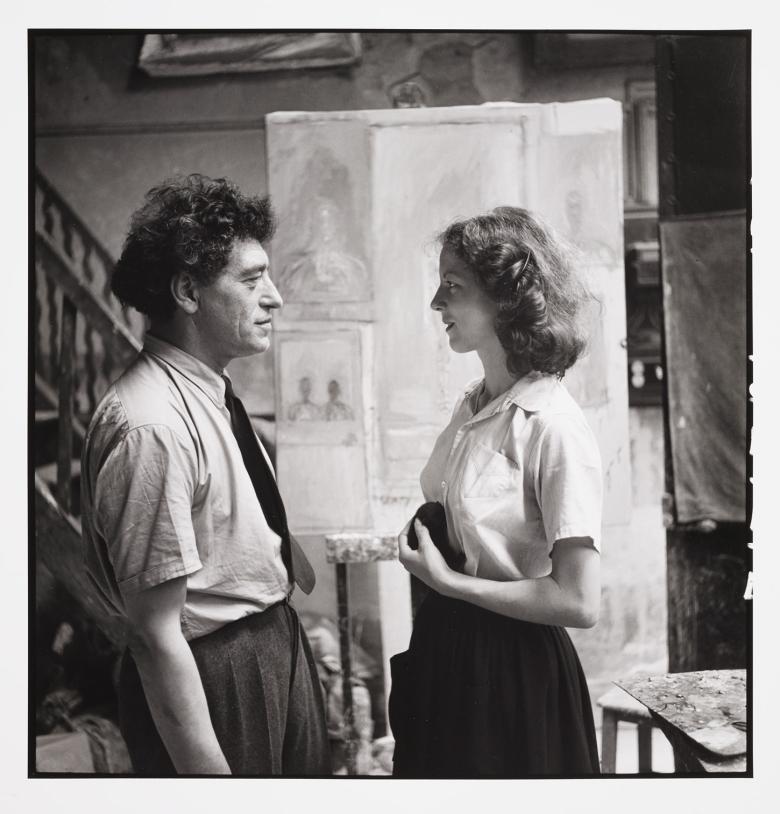 Alexander Liberman, Alberto et Annette Giacometti dans d'Atelier, 1951. © J. Paul Getty Trust

Credit
Giacometti: From Life is our new exhibition, the first display of Alberto Giacometti's work held at the National Gallery of Ireland. It includes over 50 of his works – bronze and plaster sculptures, paintings, drawings, and prints – dating from his early years in his native Switzerland through to the late work he made in his Paris studio. 
Read on to discover five interesting facts before your visit.
#1 – Giacometti came from an artistic family.
Alberto was the eldest of four children born to Giovanni and Annetta Giacometti, who were very encouraging of their creative ambitions. Giovanni was himself a successful painter and Alberto's godfather was the renowned Swiss artist Cuno Amiet (1868–1961). The siblings – Alberto, Diego, Ottilia and Bruno – were all artistic: Ottilia, who died aged just 33, was a skilled weaver and seamstress, while Diego, who worked closely with Alberto throughout his life, was a sculptor and designer. Their youngest brother Bruno was an architect whose work was included in the Swiss Pavilion at the Venice Biennale in 1952.
#2 – He had an interesting circle of friends.
Friendships were important to Giacometti. He was sociable and curious, and he valued good conversation and good company. After long, intense hours spent in his studio, he would visit favourite cafés and bars around Montparnasse where he would meet with poets and writers, artists and photographers, intellectuals, and philosophers. Among his circle of friends in Paris were the philosophers Jean-Paul Sartre and Simone du Beauvoir (below), and writers Jean Genet and Samuel Beckett. Giacometti and Beckett were both night owls, and would often take late night – mostly silent – walks around the city together.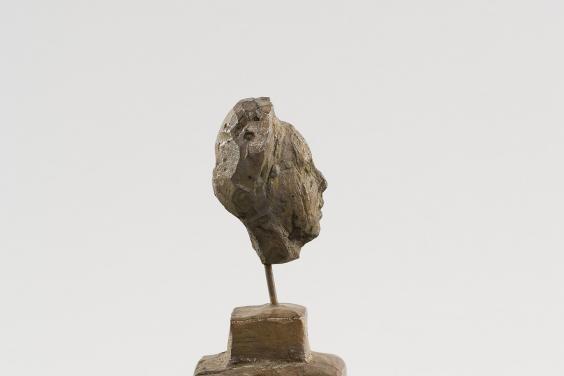 Alberto Giacometti Simone de Beauvoir, 1946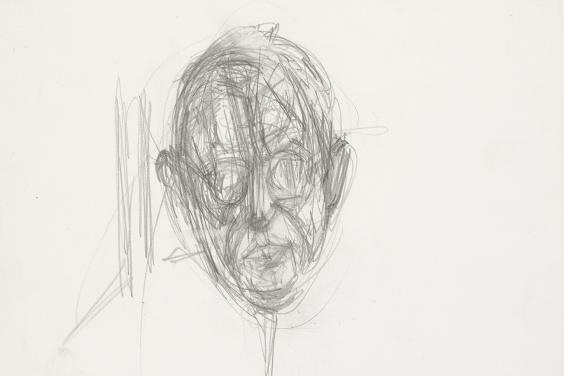 Alberto Giacometti Tête de Jean Paul Sartre, c.1949.
#3 – He worked from the same studio for much of his career.
Giacometti moved into his Montparnasse studio at 46 rue Hippolyte-Maindron in 1926, and worked from there for the rest of his life. The intimate space – just 24 metres squared – was where he and his wife Annette also lived, and was usually open to visitors. Its distinctive appearance was described by a number of Giacometti's friends: Jean Genet said, "It is made of worm-eaten wood and grey powder ... Everything is stained and ready for the bin, everything is precarious and about to collapse, everything is about to dissolve, everything is floating ..", while Simone de Beauvoir remarked, "in a charming little forgotten garden he has a studio, submerged in plaster, and he lives next to this in a kind of hangar, vast and cold, with neither furniture nor food". Giacometti's studio has been faithfully reconstructed at the Institut Giacometti at 5, rue Victor Schœlcher and is well worth visiting the next time you find yourself in Paris! 
#4 - He was fascinated with the human head.
Giacometti had an enduring interest in the representation of the human head, and in 1962 he declared, "If you had a head, you would have everything else; if you don't have a head, you have nothing". This fascination with the head was one of the reasons that he distanced himself from the Surrealist group in 1935, and returned to modelling from life. His brother Diego sat for him daily from 1935 to 1940, and Alberto recalled that during this period it transpired that "Nothing was like what I imagined it to be. A head… became a completely unknown object without dimensions". The more he looked at a head, even one as familiar as his brother's, the more mysterious it seemed.
 
#5 – Our exhibition has the very first AND the very last sculpture he created. 
In the first room of our exhibition, you'll see the very first sculpture that Giacometti made when he was around 13 years old, a bust of his younger brother Diego (below). Diego was his brother's main male model, and sat for him for over fifty years. In the very last room of the exhibition you'll find the final sculpture (below) that he made more than half a century later, of his old friend, the filmmaker and photographer Eli Lotar (1905–1969). When Giacometti died, this sculpture remained in clay, unfinished, in his Montparnasse studio. Diego had it cast in bronze to preserve his brother's final work.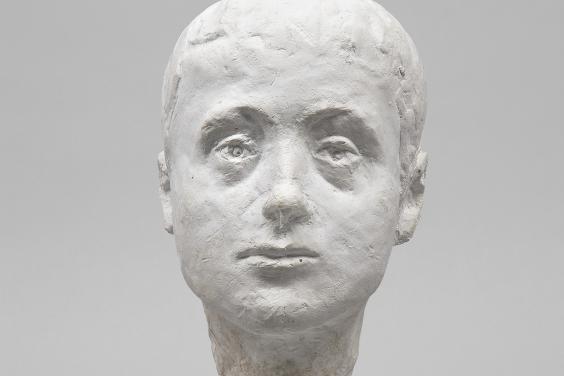 Alberto Giacometti Tête de Diego, enfant, c.1914/1915.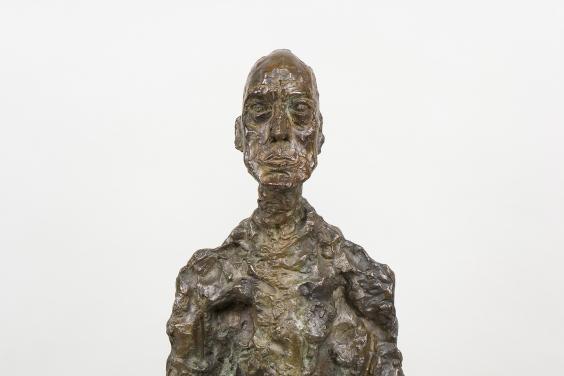 Alberto Giacometti Buste d'homme assis (Lotar III), 1965-1966.