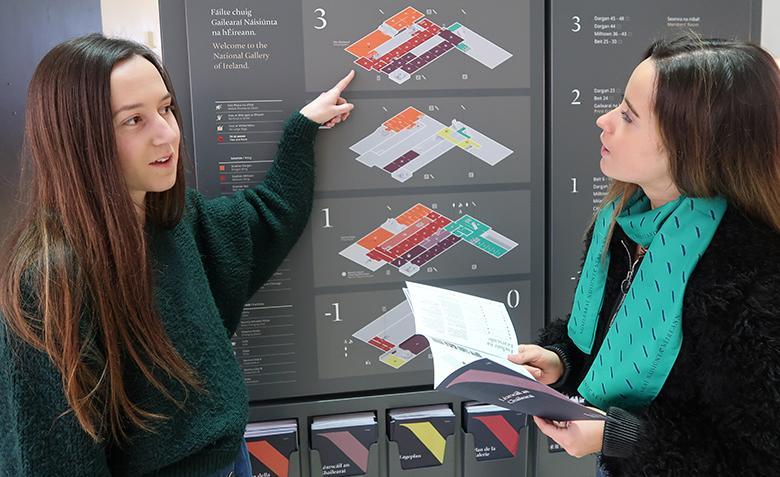 © National Gallery of Ireland
Credit
Become a volunteer
The National Gallery of Ireland is proud of its panel of enthusiastic and dedicated volunteers.
Over the years, staff and visitors to the Gallery have benefitted enormously from the contribution of volunteers. We consider ourselves fortunate to have the support of so many loyal and talented individuals, and we extend our warmest thanks.
Volunteers play an important role in many areas of the Gallery, from the information and memberships desks to the Maples Group Creative Space, ensuring that the Gallery is consistently offering an outstanding visitor experience. In return, Gallery volunteers can deepen their knowledge of art, develop a variety of skills, meet like-minded art enthusiasts, and more!
If you are interested in volunteering at the Gallery, please email [email protected] and we will notify you when our next volunteer-recruitment campaign commences.