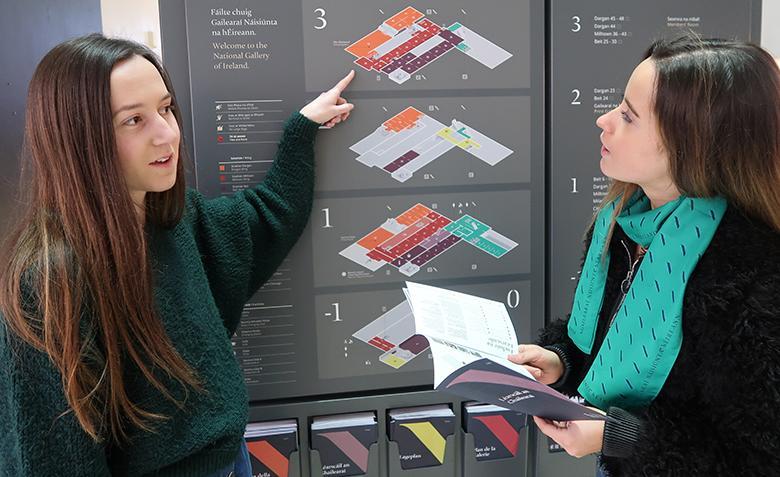 © National Gallery of Ireland
Credit
Become a volunteer
The National Gallery of Ireland is proud of its panel of enthusiastic and dedicated volunteers.
Volunteers play an integral part in supporting staff and promoting the Gallery's vision of an outstanding visitor experience that inspires an interest in, and an appreciation of, art for all. In return, the Gallery offers volunteers the opportunity to deepen their knowledge of art, to develop a variety of skills, to experience working in a gallery environment, to gain detailed insight into the national art collection, and to meet like-minded art enthusiasts, and more!
_________________________________________________________________________________
The Gallery wishes to recruit a Maples and Calder Creative Space Volunteer (Education Department) to assist in offering our visitors creative support and an excellent visitor experience in the Creative Space.
Read more information about the Maples and Calder Creative Space Volunteer role
All applications should be submitted by 4pm on Friday, 12 October 2018.