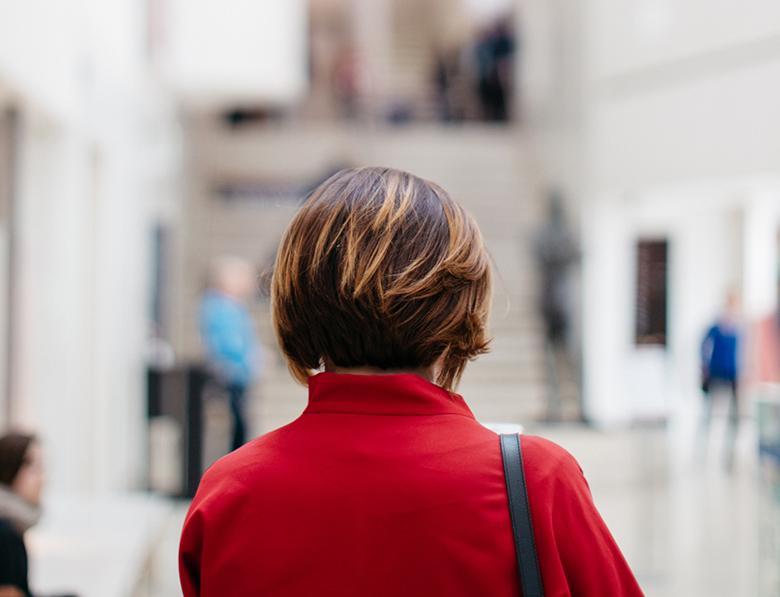 © National Gallery of Ireland. Photographer: Jack Caffrey, The Pimlico Project, 2017
Credit
The Gallery reopens on 10 May.
We can't wait to welcome you back!
Book your free general admission ticket in advance
All visitors, including members, children and carers, need to book a free general admission ticket online in advance. This will help us to manage the number of people in the building to ensure that you enjoy a safe and peaceful visit.
Book your free general admission ticket here
Free entry for carers to exhibitions with an admission charge
Carers can visit our new exhibition New Perspectives. Acquisitions 2011-2020 for free, but must book their free ticket in advance. Book you free exhibition ticket here
Parking
There are disabled parking spaces located outside the Merrion Square entrance to the Gallery.
Entering the building
We are operating a one-way route through the Gallery. Enter through the Merrion Square entrance only, and exit through the Clare Street door.
Microphones
Microphones have been installed at the information and membership desks so that visitors can easily and safely converse with Gallery staff.
Wheelchair access
All galleries and facilities are wheelchair and buggy accessible.
Wheelchairs to borrow
Wheelchairs are available for use in the Gallery free of charge, on a first-come first-served basis.
Toilets
Bathroom facilities are available for visitors with impaired mobility.
Changing Places
The Changing Places facility is available to use. Please contact 087 117 0880 for the key and more information about this facility.
Assistance dogs
Visitors with guide and assistance dogs are welcome in the Gallery.
Hearing induction loops
Hearing induction loops are fitted at the information desks, the lecture theatre and Gallery Shop.
We're here to help
Please ask for assistance, if required, as you may find the doors throughout the Gallery heavy.
AsIAm Approved Autism Friendly Accreditation
The National Gallery of Ireland has received AsIAm Approved Autism Friendly Accreditation. Nationally recognised as the trusted standard in autism inclusion and accessibility, the Gallery is Ireland's first National Cultural Institution to receive this accreditation.
Accessibility Statement
Download our accessibility statement here
Contact us
Our Access Officers are Síle Boylan and Brina Casey.
For any queries relating to accessibility in the National Gallery of Ireland please email Síle and Brina at [email protected]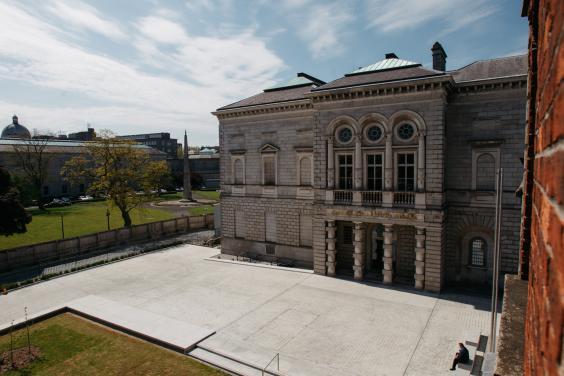 Accessibility maps
Maps outlining all facilities and lifts are available at the information desks or online (PDF).