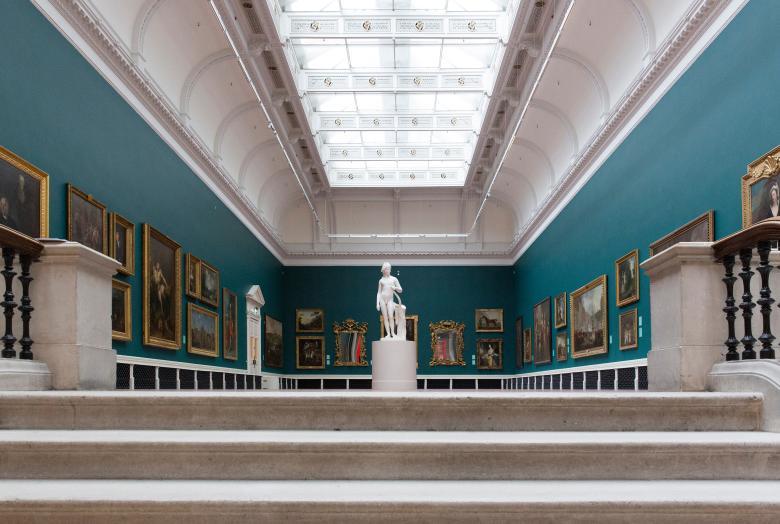 Become a Patron of the National Gallery of Ireland
The Gallery is home to our national art collection—an immense, world-renowned store of works by Irish and international artists, spanning six centuries and a myriad of genres, from breathtaking classical masterpieces to challenging contemporary expressions.
Here, at the Gallery, we believe art can have a profoundly positive impact on individuals and communities. Through conservation and acquisition we preserve and nurture the nation's art collection. With extensive public programmes, community engagement, education and outreach work, we further commit to our role as caretakers of creativity and imagination.
All of this is made possible through the support, investment and generosity of those with the vision to recognise the intrinsic societal value of the arts, culture and heritage.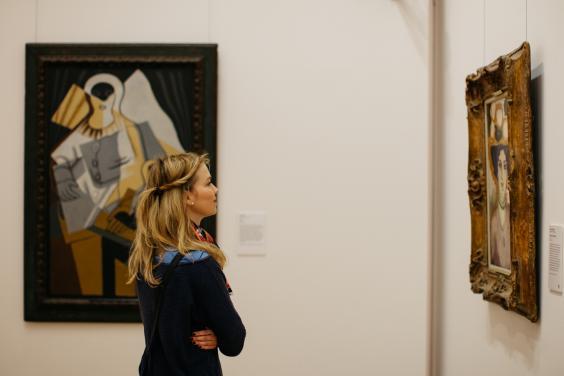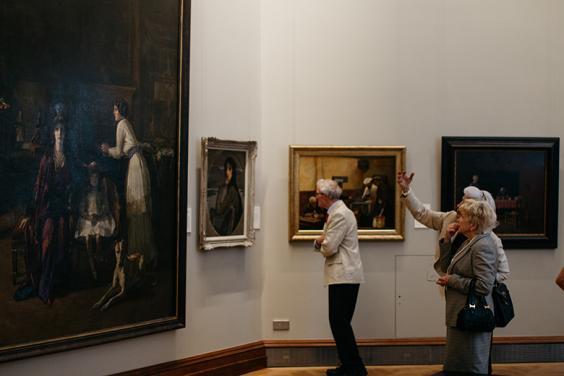 Join our Patrons Programme
We have five exceptional opportunities for those who would like to support us as a Patron of the National Gallery of Ireland. 
Each level of patronage offers a unique and personalised Gallery experience, fantastic benefits and dedicated events. Our Patrons can also enjoy all the privileges of our Friends of the National Gallery of Ireland programme. Every Patron will be contributing to the acquisition of new artworks and the funding of many initiatives within the Gallery.
Irish Art Patron 
As an Irish Art Patron, you will enjoy extensive access to the Gallery, with a host of great benefits and exclusive events.
All the benefits of the Friends of the Gallery programme
Behind-the-scenes tours and exhibition preview tours
Access to exclusive Patrons trips and social events
Discounts in the Gallery Shop and Café
Discounted rates on ticketed evening lectures and Gallery talks
Acknowledgment of your support in the Gallery and on the Gallery's website
€500 (individual patron) / €850 (dual patron) per annum
International Patron
As an International Patron, you will enjoy a host of benefits and invitations to exclusive events.
All the benefits of Irish Art Patron
Invitations to exclusive Gallery events, in Ireland and abroad
£450 / $500 (individual patron) per annum
Curators' Circle Patron
Our passionate team of curators shape the Gallery's exhibitions and how we experience art. As a Curators' Circle Patron you will discover rarely seen aspects of the Gallery.  
All the benefits of an Irish Art Patron
Private behind-the-scenes tours and curator-led previews of exhibitions
Preferential room hire rates for No. 5, the elegant private suite at the Gallery
€1,500 (for individual or dual patronage) per annum
Director's Circle Patron
As part of the Director's Circle, you will be supporting the strategic and future-shaping work of our Director in the development of the National Gallery, while enjoying premium access to the Gallery and exhibitions.
All the benefits of a Curators' Circle Patron
An exclusive invitation to the annual Director's Dinner which takes place after hours in the Gallery's magnificent Shaw Room
A private, curator-led tour of temporary exhibitions for a party of ten guests
€5,000 (for individual or dual patronage) per annum
Dargan Circle Patron
As a Dargan Circle Patron, you will have an exceptional opportunity to engage with the Gallery and our team, and unrivalled Gallery privileges for you and your guests.
All the benefits of a Director's Circle Patron
The opportunity to join the Gallery's Head of Collections or the Director at a prestigious international art fair preview to meet other international patrons, collectors, dealers and experts
Two behind-the-scenes curator-led tours of the national collection
An annual private expert-led talk on collecting
€10,000 (for individual or dual patronage) per annum
Get in touch
We would be delighted to discuss your preferred
National Gallery of Ireland Patrons Programme. 
Contact our Development team on +353 (0) 1 632 5541 or [email protected]
You can also sign up to the Patrons Programme of your choice online here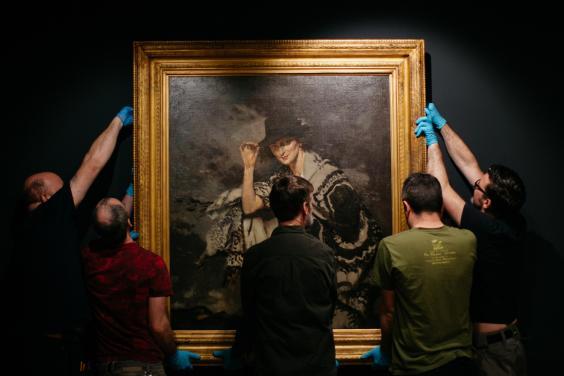 The Power of Patronage
Patrons are a vital thread in the fabric of the artistic process. Patrons, artists and galleries have worked together for millennia, and these creative unions are as important now as they ever were.
Since William Dargan founded the Gallery, in 1854, with his own generous gift, Patrons have played a pivotal role in our history. George Bernard Shaw, who described the Gallery as the "cherished asylum of my boyhood", bequeathed a third of the posthumous royalties from his estate to the Gallery following his death in 1950.
It is the support of Patrons that has enabled us to preserve, sustain and grow both the Gallery space and the world-renowned collection of artworks we hold and protect on behalf of the nation. The generosity of individuals has allowed us to retain Irish ownership of significant works by Irish artists, and add many important international pieces to the permanent collection.
National Gallery of Ireland Patrons have helped us to transform the Gallery experience for all. They have assisted in the development of vibrant public programmes, and paved the way for innovative education and community outreach activities, creating an inclusive art experience that stretches far beyond the walls of the Gallery. Patrons allow us to reach those who might never have had the opportunity to experience the freedom and joy that great art can bring.
We invite you to join with our Patrons across the world in safeguarding the future of your National Gallery, protecting and nourishing Ireland's visual legacy for all.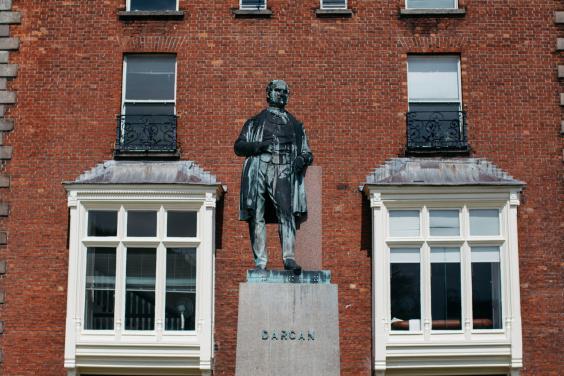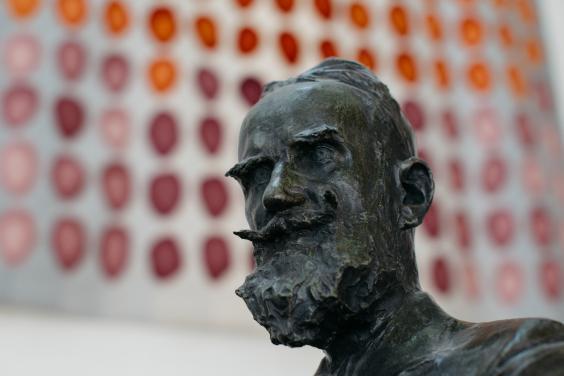 Our Patrons have shaped our history. Will you join them in safeguarding our future?