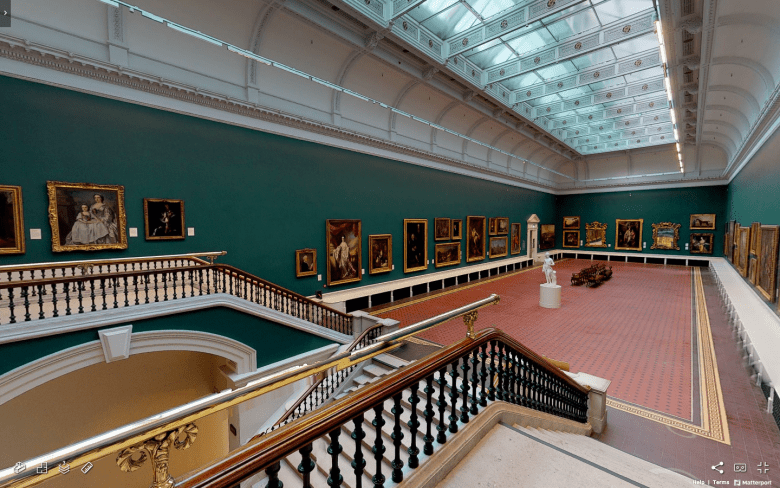 Virtual tours of some Gallery spaces
Explore the wonders of the National Gallery of Ireland's collection, and take a leisurely stroll around some of our beautiful galleries from the comfort of your own home in our virtual tours.
You can also view these tours in VR, if you have Google Cardboard or Samsung VR. Just click the VR icon in the lower right corner when you are in the rooms.
This project was generously supported by the Annenberg Foundation.
Experience past exhibitions online