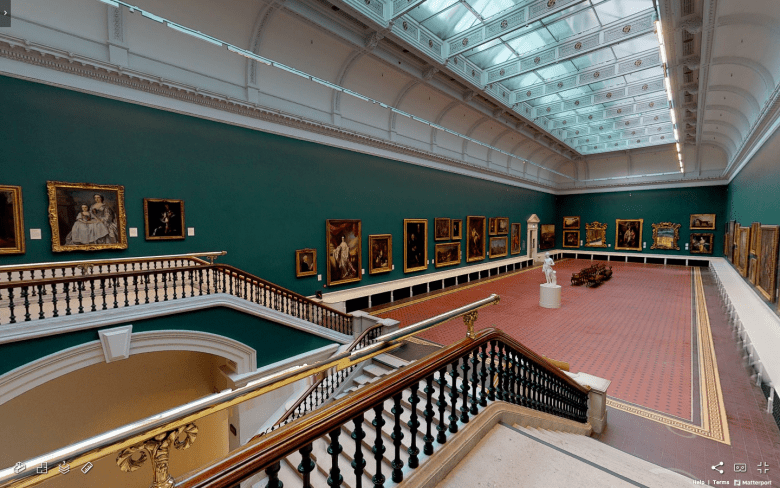 Explore the wonders of the National Gallery of Ireland's collection, and take a leisurely stroll around our beautiful galleries from the comfort of your own home in the first in a series of virtual tours.
Our physical buildings may be temporarily closed, but you can transport yourself behind our walls by taking a virtual tour of our rooms, where you are free to navigate and explore the works on display at your own pace. 
Virtual tours by room
Or, you can explore specific spaces in the Gallery and find information about each work of art on display.
You can also view these tours in VR, if you have Google Cardboard or Samsung VR. Just click the VR icon in the lower right corner when you are in the rooms.
This project was generously supported by the Annenberg Foundation.
Would you like to make a donation?
We are a charity. Our innovative exhibitions, and community outreach and education programmes, are made possible through your support. If you are in a position to support the future of the National Gallery of Ireland, please give what you can today. All donations make a difference, particularly during the difficult period we are all currently experiencing.