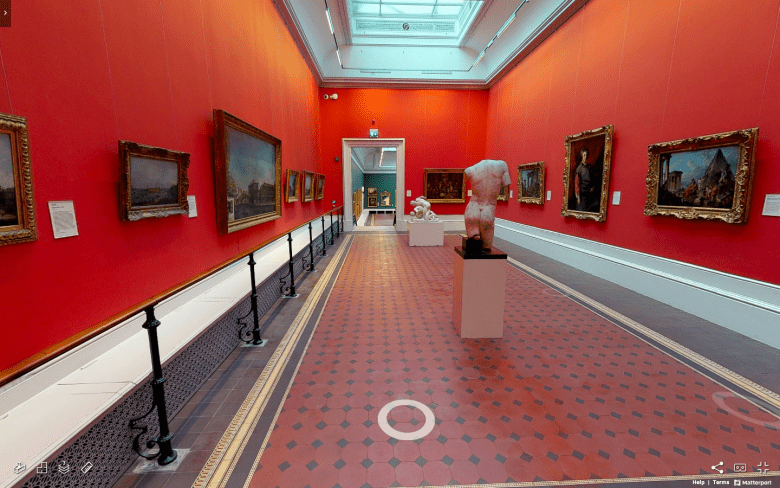 These four rooms showcase European art from the early eighteenth to the middle of the nineteenth century.
Use your cursor to navigate around the rooms in the window below.
About Rooms 48–45
Room 48 highlights Rococo, a period of decorative and visual delight, represented by French painters such as Jean-Honoré Fragonard and Jean-Baptiste Siméon Chardin, alongside their contemporaries William Hogarth and Giovanni Antonio Pellegrini.
Room 47 displays the Neoclassical era, with outstanding paintings by Francisco de Goya, Thomas Gainsborough, Henry Raeburn and François Gerard.
Room 46 displays the arrival of Romanticism, reflected by the work of, among others, Thomas Lawrence and David Wilkie and the Irish artist Daniel Maclise.
Finally, Room 45 is dedicated to the 'Grand Tour', containing works collected by wealthy travellers to southern Europe, including portraits by Pompeo Batoni, views of Rome and Dresden and antique sculpture.
Descriptions of the paintings
The paintings in this room are listed in our online collection. Click on the links below to browse the works by room, and read descriptions:
This project was generously supported by the Annenberg Foundation.