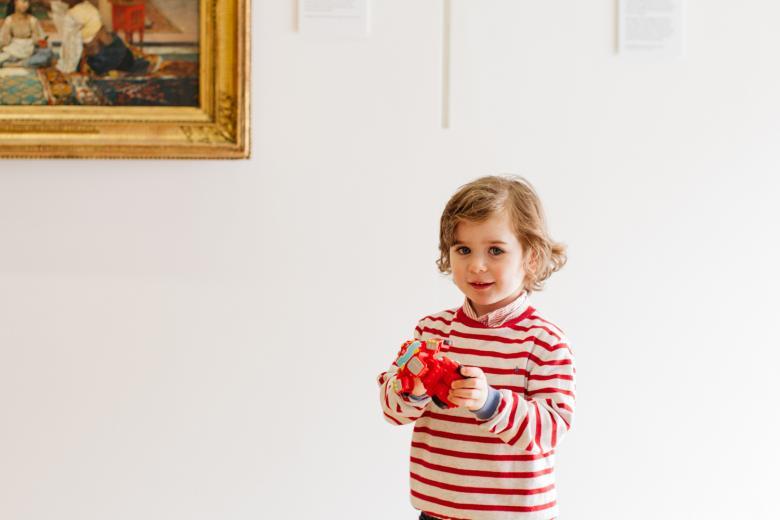 © National Gallery of Ireland. Photographer: Jack Caffrey, The Pimlico Project, 2017.
Credit
Look, listen and learn about art with this audio tour designed for kids and families
Join eager artist Eoin as he visits the Gallery looking for inspiration for his first important painting. Led by Íde, who looks after the artworks, they encounter paintings and sculptures from different times and places – even meeting some special guests along the way! Each work of art gives Eoin ideas for his own painting, and they will get your family thinking and talking together about creating your own masterpieces. This journey through some of the highlights of the Gallery's collection is a fun and engaging way for families of all ages to enjoy art.
Listen to the introduction (or read a transcript), and then click on any artwork below to start your adventure!
Note for listeners: Due to new e-privacy measures on our site, you'll need to click on the cookie symbol in the bottom-left corner of this screen and tick the boxes to accept statistics and marketing cookies in order to listen to the podcasts embedded on this page. Alternatively, you can listen directly on Soundcloud.