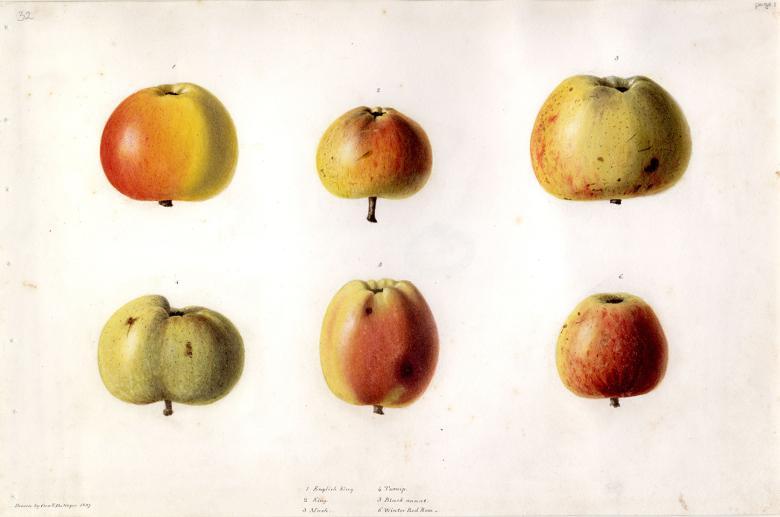 George Victor Du Noyer (1817-1869), Engl. King. King. Musk. Turnip. Black annat. Winter Rose, 1837. Courtesy of the National Botanic Gardens, Glasnevin.
Credit
The Gallery is temporarily closed. We look forward to welcoming you back on 20 July 2020.
7 March – 30 August 2020
Print Gallery | Free entry
Take a closer look at Irish botanical art in Drawn from Nature. Spanning almost 300 years, artists include William Kilburn, Ellen Hutchins, George Victor Du Noyer, Lady Edith Blake and Wendy Walsh. These pioneering men and women have made significant contributions to art, science and our understanding of the natural world. Inspired by Patricia Butler's book Irish Botanical Illustrators and Flower Painters, the exhibition features prints, drawings and illustrated books from public and private collections in Ireland and the UK.
Curator | Patricia Butler (Guest Curator), assisted by Janet McLean (National Gallery of Ireland)
If you or your company wish to support our exhibition programme, our Development team will be delighted to speak with you about sponsorship or making a donation. Please call 01 663 3511 to speak to a member of the team.