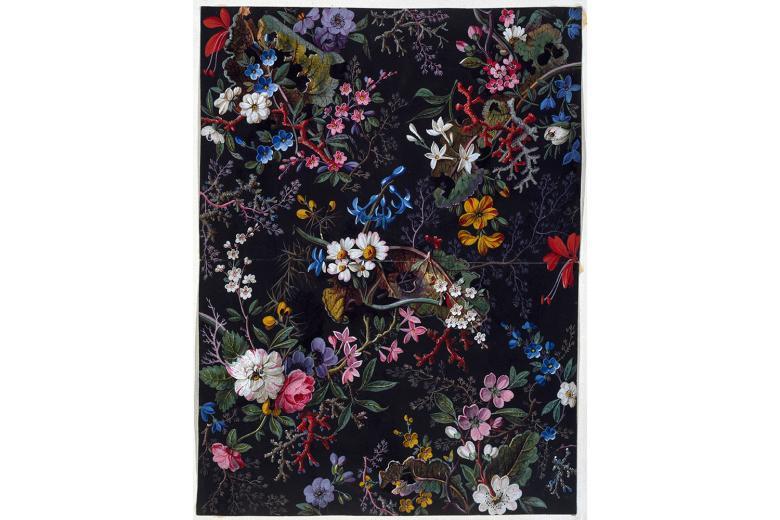 © Victoria & Albert Museum, London.
Credit
William Kilburn (1745-1818)
Album of designs for printed textiles, c.1788-92
Watercolour on paper
Victoria and Albert Museum, London
Dublin-born William Kilburn was a botanical artist, engraver, and a designer and printer of calico. As a young man he served as an apprentice in a calico-printing factory in Lucan. He then moved to London where he was employed by naturalist William Curtis to make illustrations for Flora Londinensis.
Kilburn went on to purchase a calico-printing factory. Despite successfully petitioning Parliament to copyright textile designs, rival firms continually imitated his patterns. Kilburn's designs are exceptionally inventive. They include intricate botanical forms – flowers, foliage, ferns, roots, seaweeds, and algae. Here, for example, we can see the undersides of leaves: yellowing, browning, and nibbled through with insect holes.