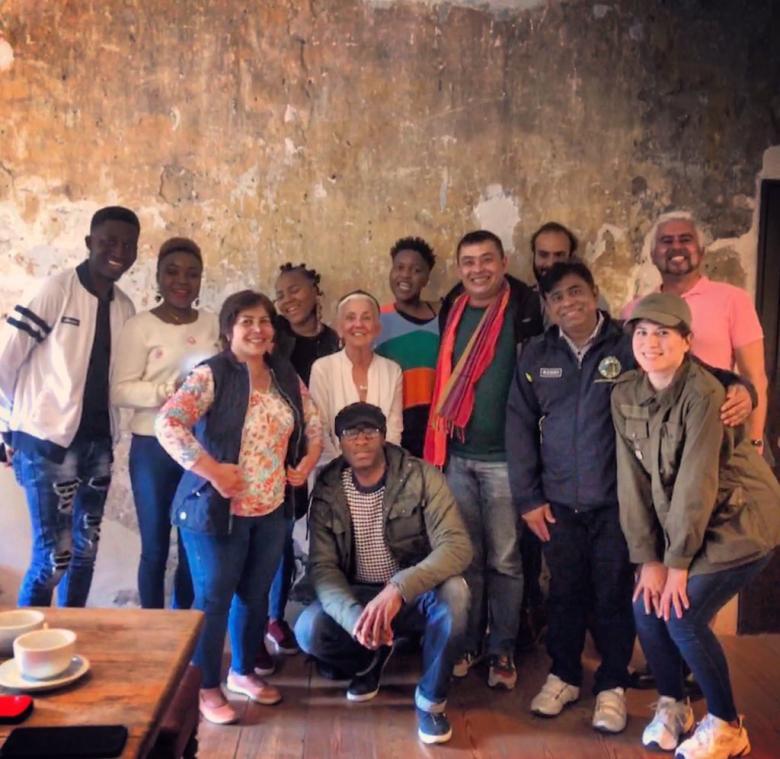 An artist-led project exploring the experiences of people seeking asylum or living in Direct Provision in Ireland.
This is a project conceived by Evgeny Shtorn, and supported and developed by the National Gallery of Ireland with artist Dragana Jurisic. The Gallery is delighted to have the opportunity to collaborate with Evgeny and Dragana in order to give a voice to residents of direct provision and people seeking asylum.
This project will take its lead from an object (or objects) that people seeking asylum brought to Ireland with them, and the meaning that these objects might now have. Participants will take part in workshops in the Gallery once a month between June and December 2019.
Please note: The application deadline has passed. We will share updates as the project develops over the next six months.
Artist Dragana Jurisic speaking about
"Something From There" Project
Play