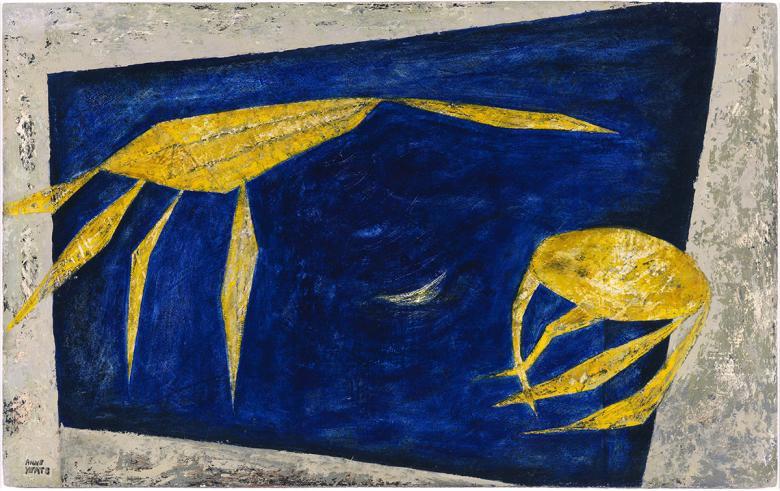 Anne Yeats (1919-2001), Crayfish, 20th century. © Estate of Anne Yeats, DACS London/IVARO Dublin, 2021. Photo © National Gallery of Ireland.
Credit
By becoming a Friend or a Patron you are helping the Gallery to acquire works to enrich the national collection, to display world-class exhibitions, and to expand awareness and appreciation of the visual arts.
Read on to discover the exhibitions and acquisitions that the Friends and Patrons have recently supported.
2021 support
Research
In 2021, the Friends supported the exhibition companion book for Jack B. Yeats: Painting & Memory. Coinciding with the 150th anniversary of the birth of one of Ireland's most important artists, this exhibition explores the role of memory in Jack B. Yeats's life and work. The book is on sale in the Gallery Shop, online and in store.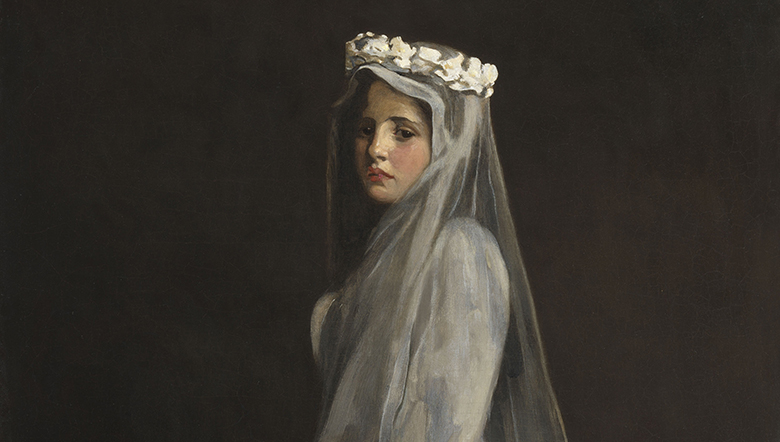 John Lavery (1856-1941), Her First Communion (detail), 1901-1902. Photo © National Gallery of Ireland.
Credit
Acquisitions
In 2018, the Friends and Patrons contributed towards the acquisition of a stunning portrait by John Lavery (1856–1941): Her First Communion, 1901–1902.
In 2017, Anne Yeats's painting Crayfish (illustrated at the top of the page) was purchased for the national collection with support from the Friends and Patrons.
Both artworks were displayed in the exhibition New Perspectives. Acquisitions 2011–2020 (10 May–2 August 2021).
Past exhibitions and research support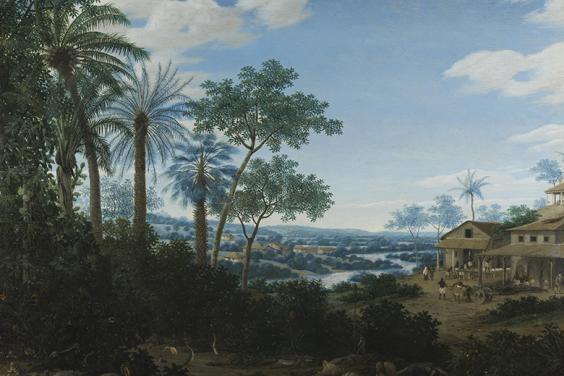 Frans Post (1612–1680), Brazilian Landscape, 1660s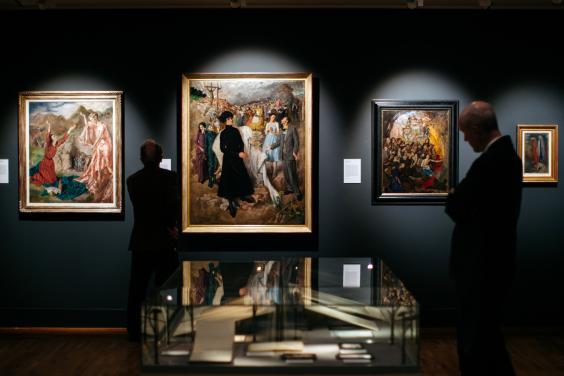 Margaret Clarke: An Independent Spirit
Contact us
By email: 

[email protected]

By phone: +353 (0) 1 661 9877 
In person: Visit us at the Membership Desk in the Gallery's Millennium Wing (opposite the Gallery Shop). The desk is open Monday–Saturday during Gallery opening hours (except bank holidays).