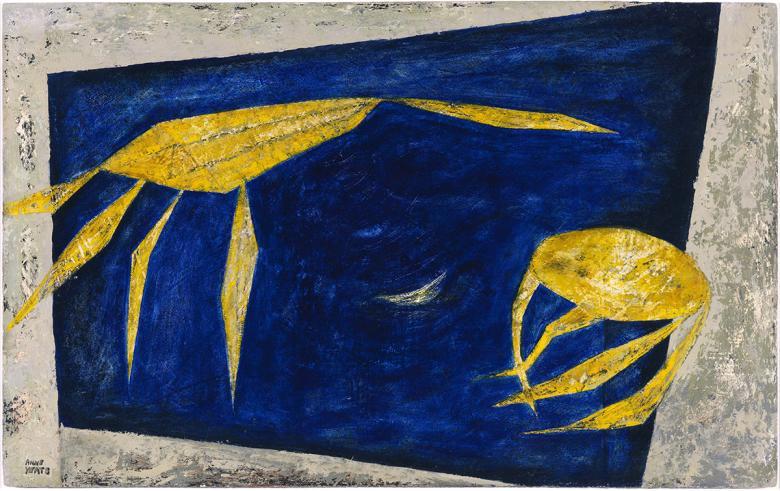 Anne Yeats (1919-2001), Crayfish, 20th century. © Estate of Anne Yeats, DACS London/IVARO Dublin, 2021. Photo © National Gallery of Ireland.
Credit
11 May – 2 August 2021
Beit Wing
Discover a decade of new acquisitions – many on display for the first time – in New Perspectives. The Gallery holds Ireland's national collection of art, a collection that is constantly growing and evolving through the addition of new works. These acquisitions augment and enrich the collection for the nation.
New Perspectives included newly acquired Irish art, Western art, portraiture, works on paper, and archival material, featuring artists from Peter Paul Rubens (1577–1640) to Alice Neel (1900-1984), and Ilya Bolotowsky (1907–1981) to Mairead O'hEocha.
To complement the main New Perspectives exhibition, a new display of portraits acquired over the past decade was also on view in Room 23. This free display featured familiar favourites, including Gareth Reid's portrait of Graham Norton, as well as works on view for the first time, such as Jane Bowen's portrait of Sinéad O'Connor.
Works selected by Sean Rainbird
Curators | Janet McLean & Niamh MacNally
Related events and content