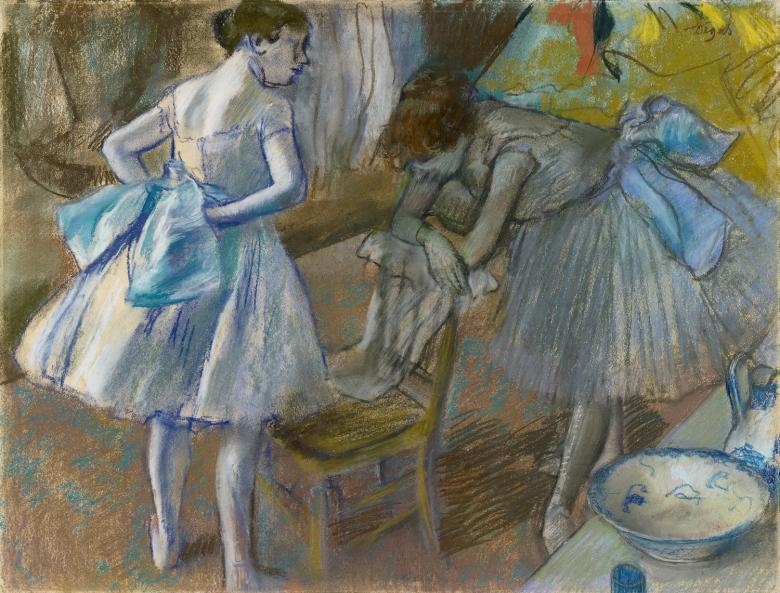 Edgar Degas (1834-1917), 'Two Ballet Dancers in a Dressing Room', c.1880. Image National Gallery of Ireland.
Credit
25 February - 5 June 2023 
Print Gallery | Admission free
Our new spring exhibtion highlights the richness of the Gallery's pastel collection, with works spanning four centuries. It showcases a number of skilled practitioners from both Ireland and abroad, and highlights how the pastel technique has changed over time, with talents such as Edgar Degas in France having raised it to the rank of painting. Works by artists Rosalba Carriera, Hugh Douglas Hamilton, Jean-Francois Millet, Edgar Degas, Maurice Marinot, Harry Kernoff, and Brian Bourke are included.
Curators: Niamh MacNally & Adrian Le Harivel
Supported by the Friends of the National Gallery of Ireland.