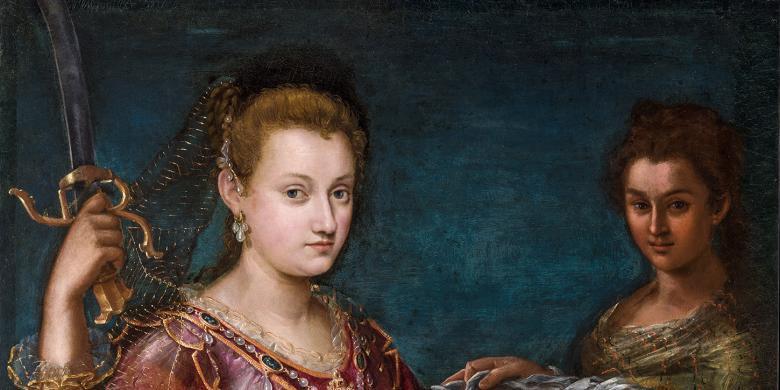 Lavinia Fontana, Judith with the Head of Holofernes, 1600 - detail. Museo Davia Bargellini, Bologna, Italy.

Credit
6 May - 27 August 2023 
Rooms 6 - 10, Beit Wing | Ticketed
A ground-breaking artist of her time, late sixteenth-century Bolognese artist Fontana is widely considered to be the first woman artist to achieve professional success beyond the confines of a court or a convent. Fontana was the first woman to manage her own workshop, and the first woman to paint public altarpieces and female nudes. She maintained an active career, painting for many illustrious patrons, while also taking on the role of wife and mother. Exploring Fontana's extraordinary life through her paintings and drawings, the exhibition offers insight into the cultural climate that enabled her to flourish as a female artist of the period.
This is the first monographic exhibition to examine Fontana's work in over two decades, and the first to focus on her portraits. It brings together a selection of her most highly regarded works from international public and private collections, alongside the artist's celebrated The Visit of the Queen of Sheba to King Solomon, from the Gallery's own collection.
The recent conservation of this Renaissance masterpiece was supported by Bank of America. Fernando Vicario, CEO Bank of America Europe DAC and Country Executive for Ireland at Bank of America said: "The arts are intrinsic to society, playing an essential role in our well-being, and helping communities to attain greater cultural understanding. Lavinia Fontana is widely recognised as one of the most renowned and respected female artists of the Renaissance and Bank of America is delighted to partner with the National Gallery of Ireland once again to support the exhibition of her work 'Trailblazer, Rule Breaker'. We greatly look forward to this show and the opportunity to understand one of the creative pioneers of the 16th Century."
Curator: Dr Aoife Brady
Book an exhibition ticket
The following discounts and special offers are available:
This exhibition is proudly supported by Bank of America, Exhibition Partner.
The Gallery would like to thank the Department of Tourism, Culture, Arts, Gaeltacht, Sport and Media for their ongoing support.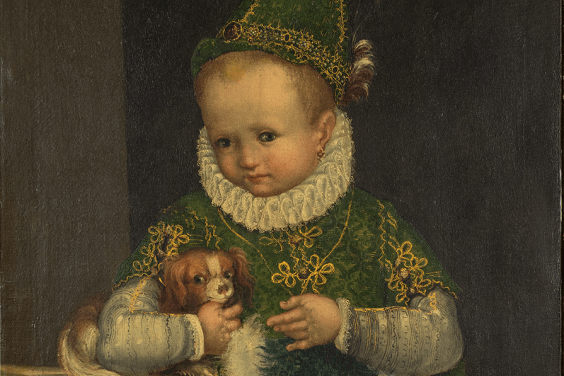 Five things to know about Fontana
Five interesting things to know about Lavinia Fontana before you visit. 
Related events and collaborations