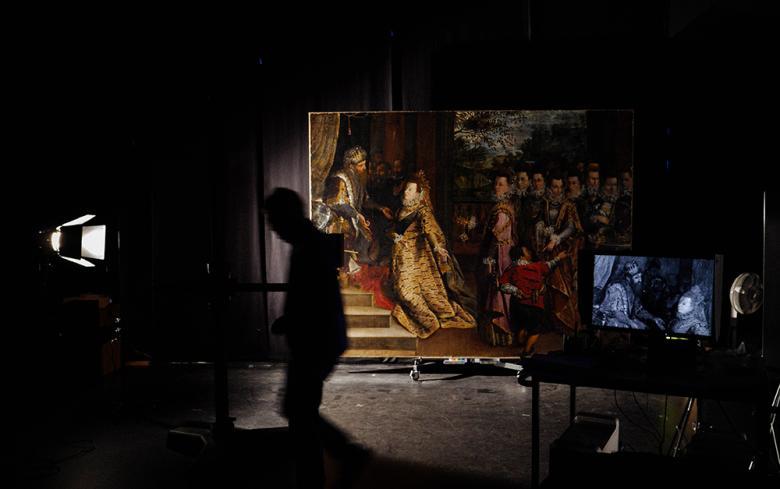 Lavinia Fontana Conservation and Research Project
Shining a light on a female Renaissance artist
The National Gallery of Ireland has been awarded funding under the Bank of America Art Conservation Project 2018 to support the conservation of Lavinia Fontana's painting The Visit of the Queen of Sheba to King Solomon. Part of the Gallery's permanent collection, this is the largest-known painting by one of the most renowned woman artists of the Renaissance.
Historic restoration campaigns have left large areas of retouching of varying quality, and layers of unevenly distributed and discoloured varnishes and coatings which mask the hand of the artist. The fillings applied to cover old seams and damages have ruptured and shifted, subject to years of competing stresses within the support. With this generous funding we can now address these issues with an holistic conservation approach.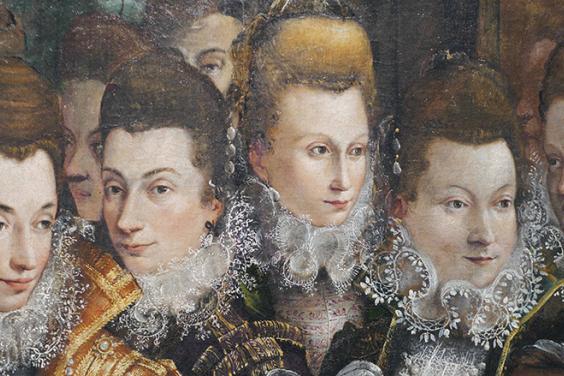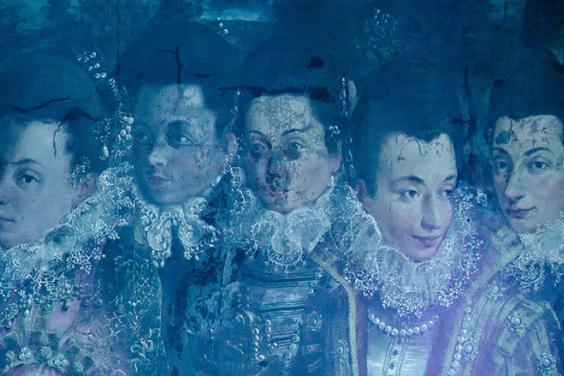 Gallery conservators will perform technical and scientific analysis on the painting to establish and record the materials and techniques used by Lavinia Fontana. This research will help us to understand how she worked, as well as provide us with information to design the most appropriate conservation treatments to see the painting returned to a state much more harmonious with the artist's original intention, and protected for generations to come.
Unlike many of her male peers, and despite her great historical significance, the works of Lavinia Fontana have been neglected in the area of technical and scientific analysis and research. This project is a bid to begin to redress the balance, and is the first project of its kind to be carried out at the Gallery on the work of a female artist.
An essential aim of this project is to raise public awareness of the work of historic female artists. We will be sharing our progress through videos and images as the project develops, eventually allowing the public to view this exciting conservation work taking place at the gallery. 
Acknowledgements
Funding for the conservation of this artwork was generously provided through a grant from the Bank of America Art Conservation Project

Project Videos
Introducing the Lavinia Fontana conservation and research project
In this first video in the series, watch the Gallery team de-install Lavinia Fontana's painting and bring it behind the scenes to the conservation studio. We are also joined by Rena De Sisto, Global Arts and Culture Executive, Bank of America, discussing the funding opportunities provided by the Bank, and why this painting was chosen as a grant recipient.
Introducing the project
Lavinia Fontana Conservation and Research Project
Play
Further Information
Find out more about Lavinia Fontana's painting, and other projects carried out by the Gallery's conservation team.