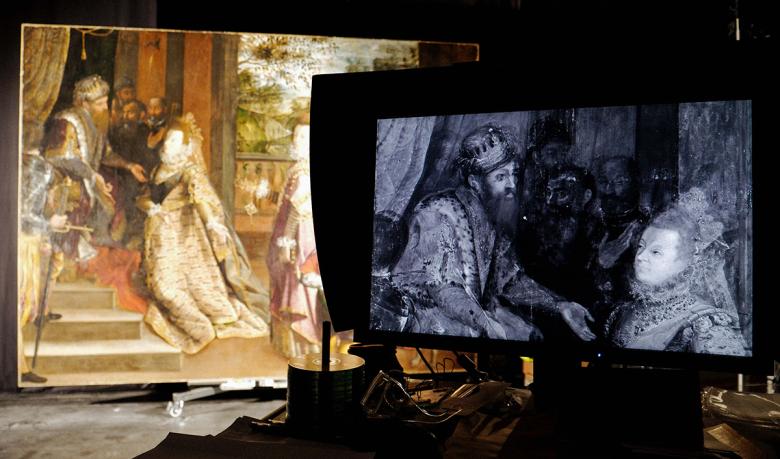 The painting in the photography studio during Infrared inspection. Photo: Laura Sheeran.
Credit
Shining a light on a female Renaissance artist
The National Gallery of Ireland was awarded funding under the Bank of America Art Conservation Project 2018 to support the conservation of Lavinia Fontana's painting The Visit of the Queen of Sheba to King Solomon. Part of the Gallery's permanent collection, this is the largest-known painting by one of the most renowned woman artists of the Renaissance.
This generous funding has made it possible to carry out a comprehensive conservation treatment, allowing us to address structural issues as well as aesthetic ones. Research into Fontana's materials and techniques informed our decisions about treatment, while also revealing fascinating details about the painting and its production.
The practical conservation work is now in its final stages, and the painting will soon be returned to public display in the Gallery.
Funding for the conservation of this artwork was generously provided through a grant from the Bank of America Art Conservation Project

Discover more about this project