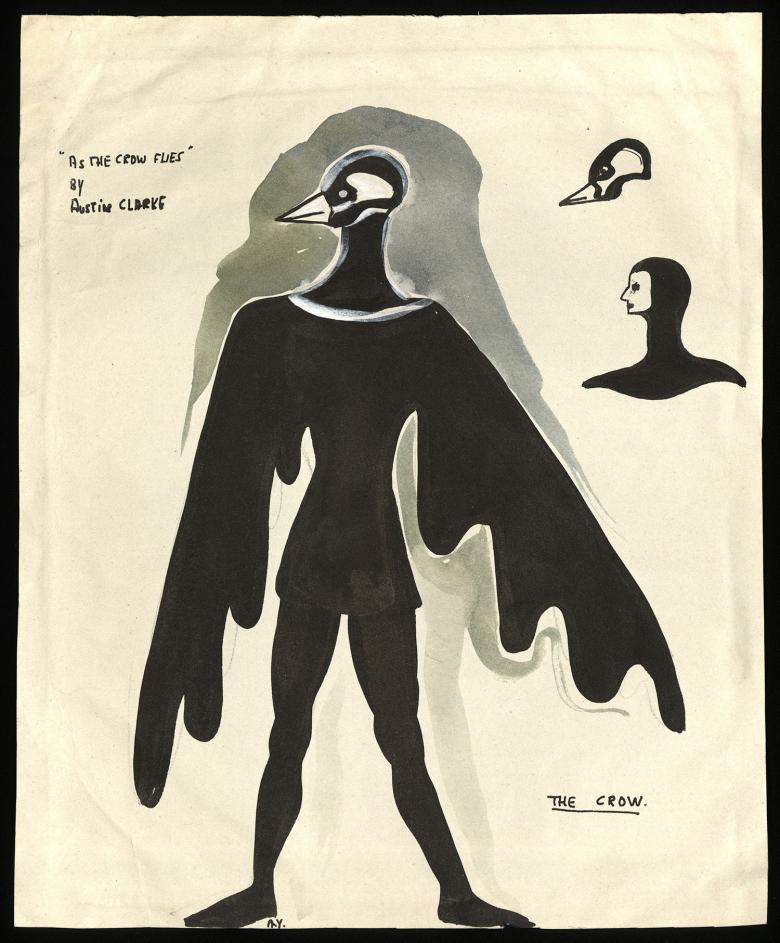 Anne Yeats (1919-2001), Costume design of The Crow for Austin Clarke's play As the Crow Flies, 1948. © Estate of Anne Yeats, DACS London/IVARO Dublin, 2021. Photo © National Gallery of Ireland.

Credit
2 October 2021 – 9 October 2022
Room 11 | Admission free – no booking required
Delve inside the imagination of artist and designer Anne Yeats (1919–2001) in this free exhibition. Exploring the artist's archive, Anne Yeats: The Everyday Fantastic highlights creativity, experimentation and process in Yeats's art practice across a number of decades. Moving between traditional and modern worlds, Yeats was interested in both the everyday and the fantastic. As the chief designer for the Abbey Theatre and founding member of both Graphic Studio and Aosdána, Yeats's important contribution to Irish culture can be explored through dozens of sketches, etchings and paintings in this exhibition.
Curators: Donal Maguire (Curator, ESB Centre for the Study of Irish Art), Grace O'Boyle (Fellow, ESB Centre for the Study of Irish Art) and Donna Rose (Fellow, ESB Centre for the Study of Irish Art)