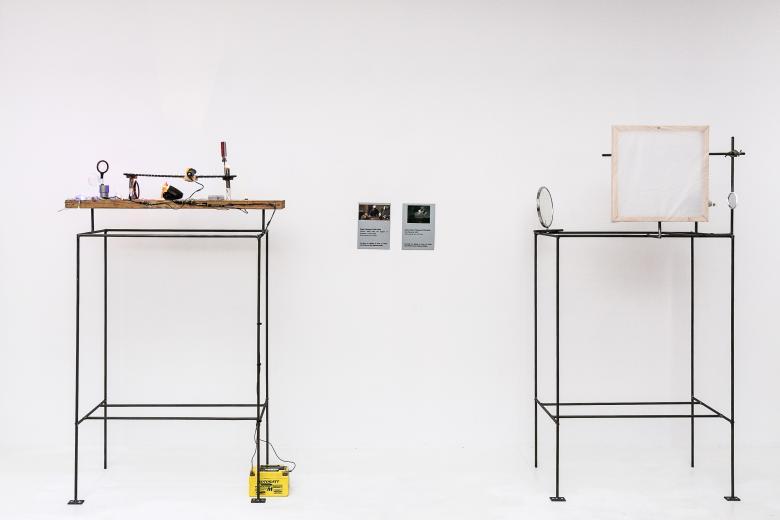 Installation shot from Light + Image: Responses to the National Collection, IADT Student Exhibition, Millennium Wing Studio, 2015
Credit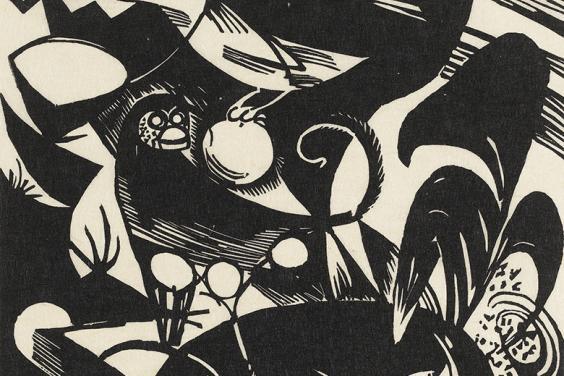 Franz Marc (1880-1916), Genesis I (detail), 1914 Staatsgalerie Stuttgart, Graphische Sammlung Photo © Staatsgalerie Stuttgart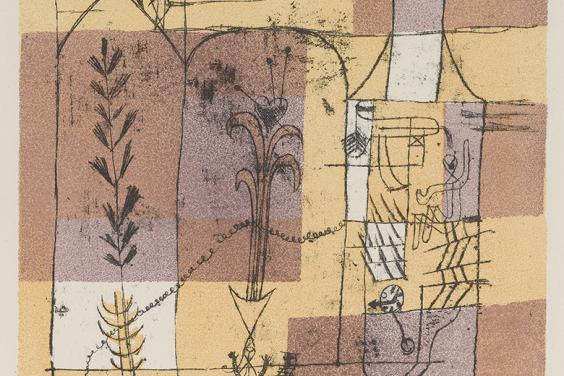 Paul Klee (1879-1940), Hoffmannesque Scene (detail), 1921 Staatsgalerie Stuttgart, Graphische Sammlung Photo © Staatsgalerie Stuttgart
About our programmes for third-level students and academics
While our public programme for adults caters for a broad audience, we also offer specific programming strands and activities for students and academics from arts disciplines and wider areas of inquiry. The National Gallery of Ireland and its library, archive and art collections are a rich resource for supporting research, study and development. Our Third Level strands encourage cross-collaborations with other institutions and inspire new ways of considering the national collection.
How we do it
We programme academic conferences, symposiums and study days, inviting international and nationally recognised researchers, historians and practitioners. We also provide platforms for postgraduate students to present their research in a national public forum through research days in our Lecture Theatre, and have collaborated with IADT to present the practical results of fine art module collaborations.
We provide academic resources online and facilitate research through working with the Gallery's Library and Archives, Curatorial, and Conservation Departments.
We offer bespoke tours and workshops investigating highly diverse lines of inquiry. From trajectories of childhood, to costume and dress, to interiors and furnishings, to colonialism and trade, the national collection may be used to support research in its broadest sense, and we work closely with faculty to devise specific activities as required. We welcome one-off projects and events as well as long term partnerships; we have worked with institutions such as UCD, TCD, IADT, NCAD, DCU, DCU on courses such as BA Fine Art, MA Art History, BA Psychology, BA Film and Theatre Studies, BA in Education and M.Sc. Clinical Medicine.
We also welcome inquiries from both undergraduate and postgraduate students seeking placements and internships.
Types of activities
Conferences, symposiums and study days
Postgraduate research days
Specifically designed tours, talks and workshops
Facilitated research
Internships and placements
Module-specific projects
Online resources
Find out more
Contact Sinéad Rice T 01 6633505 E [email protected]