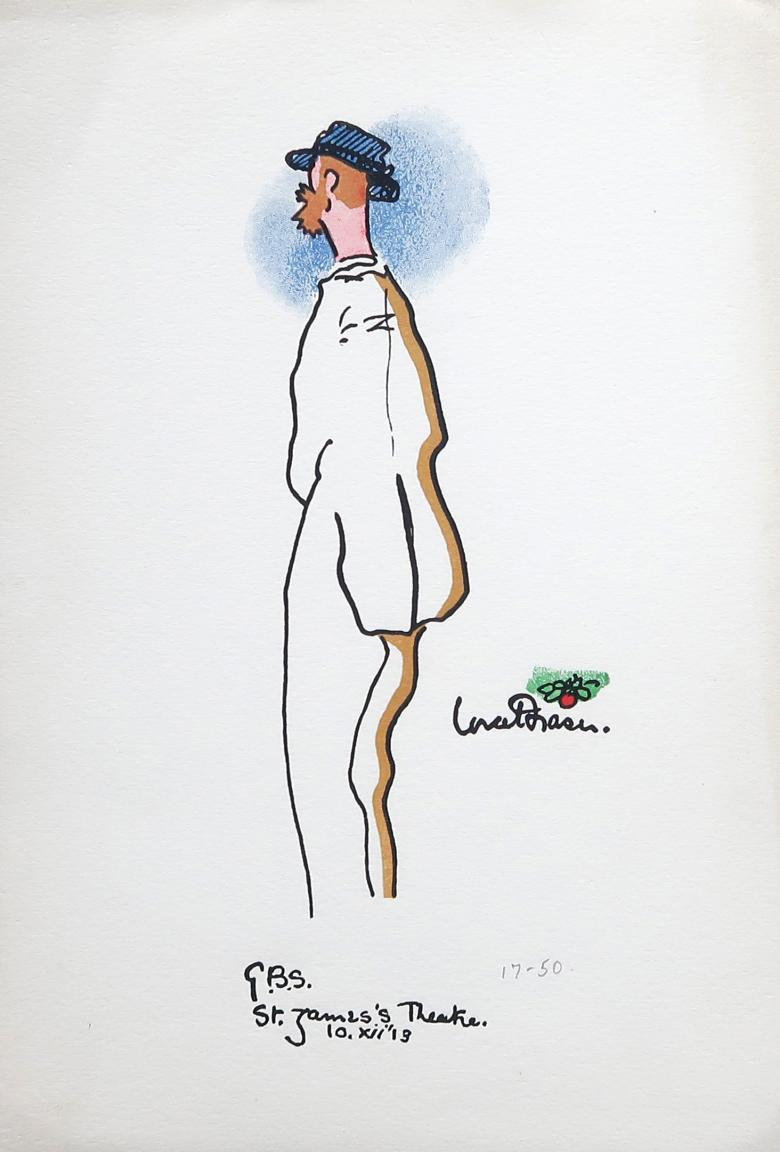 Claud Lovat Fraser (1890–1921), A Caricature of George Bernard Shaw, 1912. Photo © National Gallery of Ireland
Credit
13 July 2020 – 26 September 2021
Room 11 | Free entry
Since his childhood in Dublin, George Bernard Shaw spent many hours wandering the rooms of the National Gallery of Ireland, calling it a place to which he owed "much of the only real education I ever got as a boy in Eire." Just before his 94th birthday, he completed his last will, leaving one third of his posthumous royalties to the Gallery.
Marking 70 years since Shaw's death, this display from the Gallery's archives illustrates his fascinating life and relationship with the National Gallery of Ireland. From original postcards and letters to sculpture and photos, discover the story of one of the country's most influential writers and the place he called the "cherished asylum of my boyhood".
Curator | Leah Benson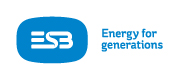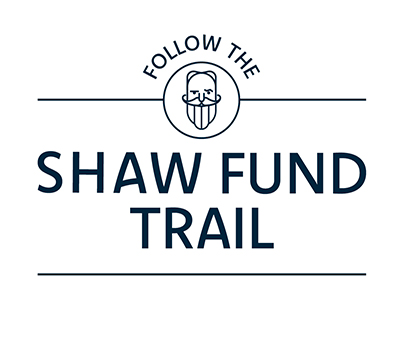 As you make your way around our galleries, look out for the special Shaw logo (above) which will show you which pieces in our collection were acquired with thanks to George Bernard Shaw's generous gift!
You can download a map of the Shaw Fund Trail which will show you where the works acquired with thanks to Shaw's generosity can be found. 
Video: Stories from the archives
George Bernard Shaw and the Gallery
Play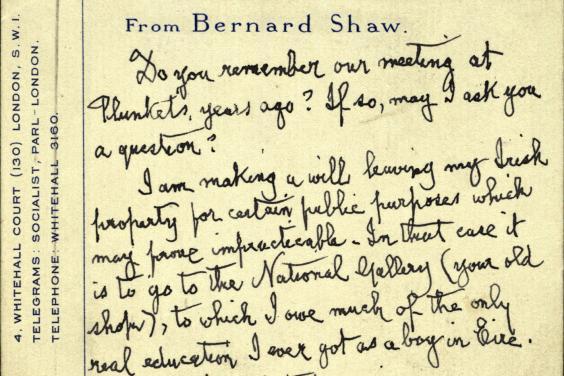 The Shaw Circle
Everyone who expresses their intention to leave a gift to the Gallery in their will is invited to join the Shaw Circle. Members of the Shaw Circle will receive an invitation to an exclusive annual Shaw Lecture, hosted by the Director of the Gallery, as well as regular updates about the Gallery's work to show you how your support will make a difference to the Gallery.
If you are considering leaving a gift in your will to the National Gallery of Ireland, we would love to hear from you so that we can thank you personally. We are also happy to help you with any information you need.
Find out more about the Shaw Circle and leaving a gift or legacy to the Gallery