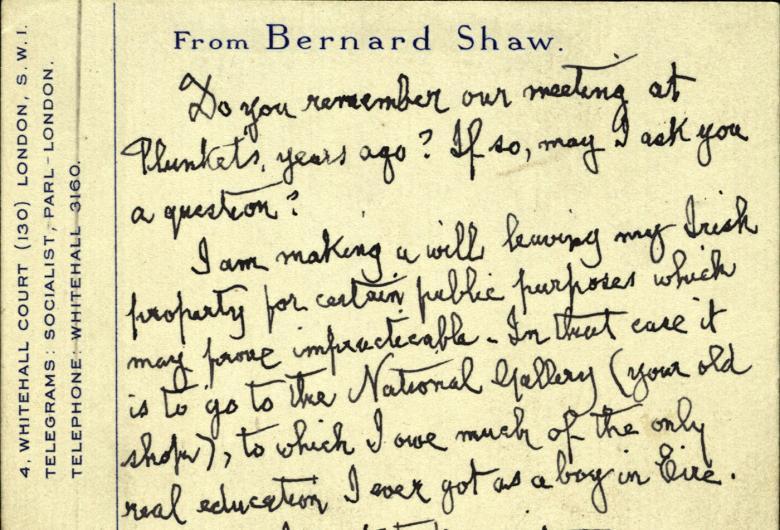 Detail of postcard from George Bernard Shaw to Thomas Bodkin, 7 March 1944. National Gallery of Ireland archive. Photo © National Gallery of Ireland.
Credit
Watch this video of archivist Leah Benson sharing stories about Shaw and the Gallery, recorded to mark National Heritage Week 2020.
Our exhibition Shaw and the Gallery: A Priceless Education (2020) explored George Bernard Shaw's special relationship with the National Gallery of Ireland. As a child in Dublin, Shaw spent many hours wandering the rooms of the Gallery, calling it the place to which he owed "much of the only real education [he] ever got as a boy in Eire." 
In this video, Leah Benson, curator of the exhibition, talks about objects from the Gallery's institutional archive which reveal what the Gallery might have looked like when Shaw visited as a boy. From original fixtures and fittings to newspaper articles and photos, discover the story of one of the country's most influential writers and the place he called the "cherished asylum of my boyhood".