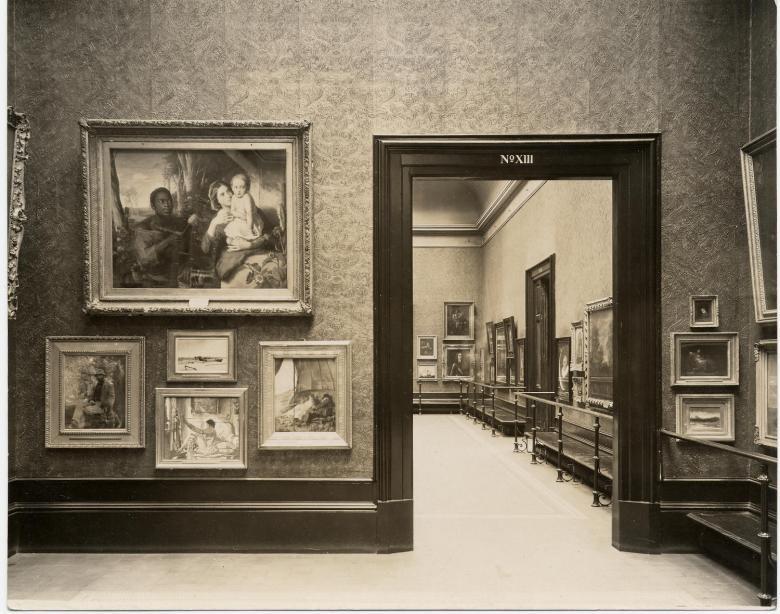 Historical Photograph of the National Gallery of Ireland, view from room 11, 1936
Credit
Gallery archive
SEARCH THE LIBRARY AND ARCHIVE COLLECTIONS
The Gallery archive contains the official records of the institution. It reflects the history of the Gallery from the 1850's to the present day. This is a valuable source for those interested in the development of the Gallery and its involvement in Irish cultural affairs since its foundation. The collection includes detailed archives relating to the establishment of the Gallery and the work of the Irish Institution; a complete set of minute books recording meetings of the Board since 1855; records documenting the development of the Gallery's collection including registers of paintings, prints, sculpture etc. The archive also contains papers relating to the Directors and staff of the Gallery such as Hugh Lane, Thomas McGreevy, Brinsley MacNamara and James Stephens. Information on the development of the Gallery building and architectural plans also form part of the archive.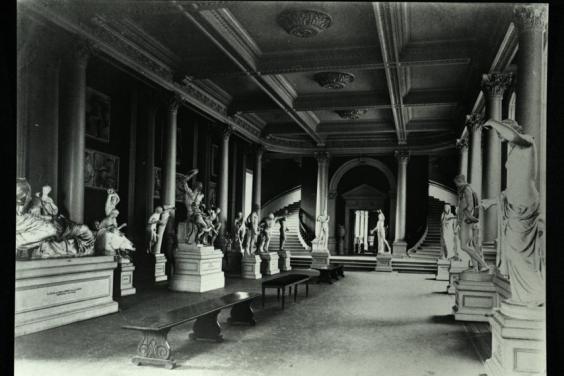 The Gallery archive is available to all members of the public by appointment only.
Restrictions may apply to some collections.
OPENING HOURS: Monday 11am - 5pm | Tuesday - Friday  10am - 5pm
T: + 353 1 6325500 E: [email protected]
Explore the research collections
Yeats Archive

Find out more about Jack B. Yeats and his family

Art Library

Discover extensive research collections for the study of art