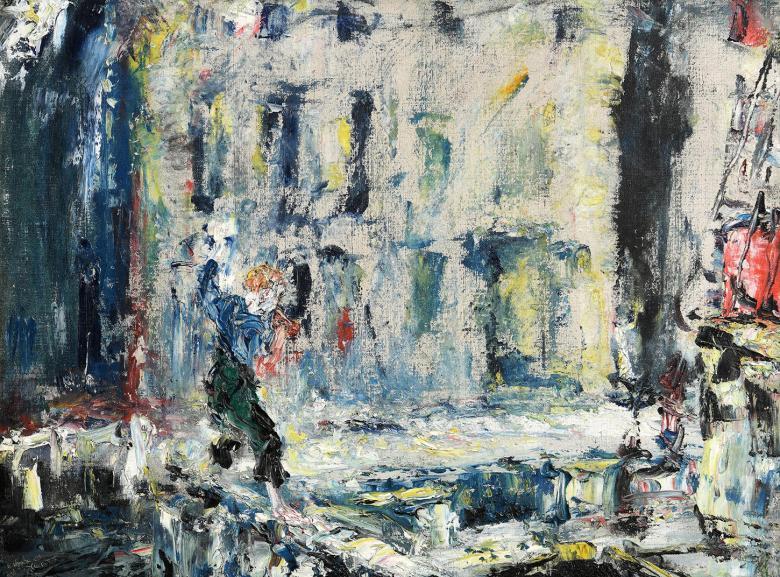 Jack B. Yeats, The Derelict Ship, 1946.
A Limerick GAA Supporter. © Estate of Jack B. Yeats, DACS London, IVARO Dublin, 2021

Credit
About the competition
To celebrate the recent exhibition Jack B. Yeats: Painting & Memory, the National Gallery of Ireland held an art competition for primary and post-primary schools on the island of Ireland, happily supported by Key Capital.
This unique competition celebrates the diverse communities of Ireland, offering schools the opportunity to engage more deeply with the themes of place and memory in Jack B. Yeats's work.
We invited schools to work as a team, and create a collaborative artwork inspired by the memories of people in their local area. Schools could choose to create their artwork in any form.
Shortlists
The judging panel selected two shortlists: one of primary-school entries and one of post-primary entries. From the shortlists, eight winning schools were selected, with four schools highly commended.
Explore the winners and commended schools at the links below:
Judges
The competition judges were Brian Ranalow, artist; Catherine O'Donnell, Education Officer, National Gallery of Ireland, and Brendan Rooney, Head Curator, National Gallery of Ireland.
Prizes
Eight winning schools were selected by the judges: one winning primary school and one winning post-primary school from each province. Each winning school receives an exciting prize package worth €1000:
Voucher for transport costs to visit the Gallery, with activity included. Or, an artist-led workshop in the school.
Art materials.
Framed reproduction of a work by Jack B. Yeats to hang in the classroom.
Total value of prize: €1000 per school.
Happily supported by Key Capital