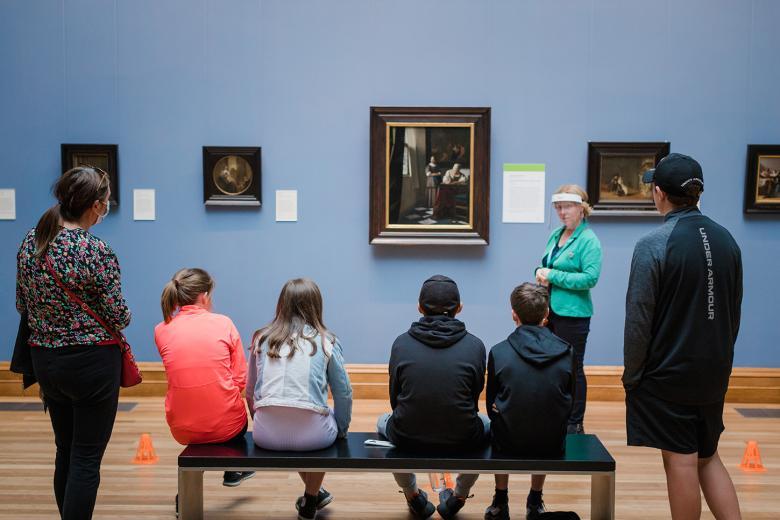 Photographer: Jack Caffrey, The Pimlico Project, 2021.
Credit
Join the Gallery's Teacher Network
Be the first to hear about new opportunities, activities and resources for schools.
Be part of a collaborative community of teachers. 
Help shape the Gallery's schools programme. 
Participate in CPD workshops and networking events.
How to join
Upcoming CPD workshops
Online CPD for Teachers: Mindfulness & Art
Join Maria Broderick, Gallery tour guide and primary-school teacher, for a practical online workshop that will equip you with tools and ideas for including mindfulness in the classroom.
About the Gallery's CPD programme for teachers
Our CPD programme for teachers is designed to support teaching and learning through and about art, via collaborative networking.