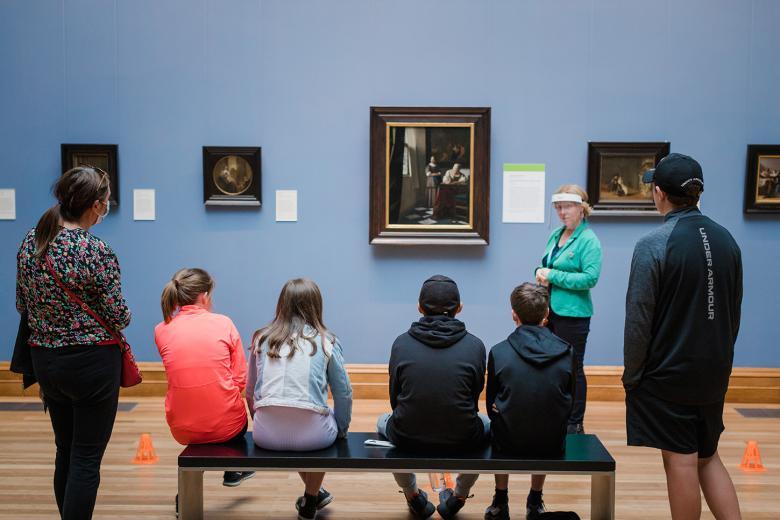 Photographer: Jack Caffrey, The Pimlico Project, 2021.
Credit
Join the Gallery's Teacher Network
Be the first to hear about new opportunities, activities and resources for schools.
Be part of a collaborative community of teachers. 
Help shape the Gallery's schools programme. 
Participate in CPD workshops and networking events.
How to join
CPD workshops
Teachers' CPD: Photography
Wednesday 24 November 2021, 4.00pm – 5.30pm.
This event will take place via ZOOM, and a link will be emailed to attendees the day before the event.
Join photographer Brian Cregan and Education Officer Catherine O'Donnell for a practical workshop, equipping you with tools and ideas for including photography in the classroom. The session will support teachers using our schools resource Medium, Materiality and Magic: Photography at the Gallery, and will include peer learning via group work to enable you to develop cross-curricular creative strategies.
CPD workshops in 2022
February 2022 – Portraits
May 2022 – Mindfulness & Art
About the Gallery's CPD programme for teachers
Our CPD programme for teachers is designed to support teaching and learning through and about art, via collaborative networking.