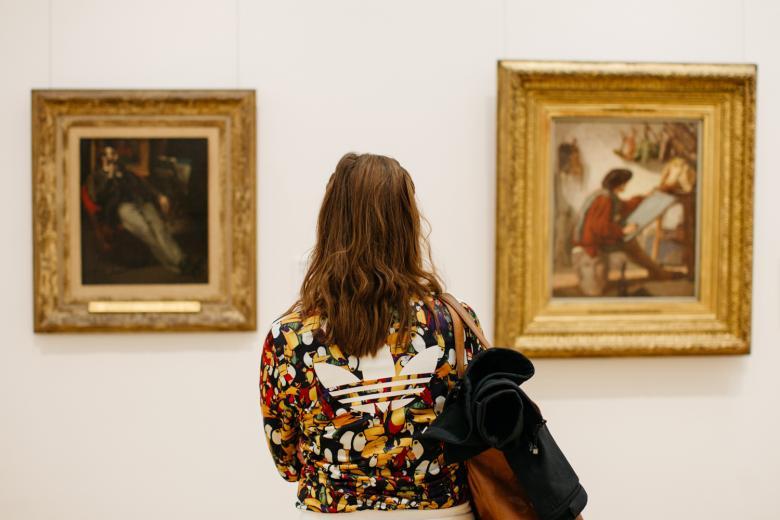 Photo © The Pimlico Project
Credit
The Apollo Project is a three-year initiative supported by the Apollo Foundation, co-produced by young people (16-25 years old) of all abilities, the National Gallery of Ireland and Russborough House. 
Our mission is to engage new audiences of young people with our collections and spaces through providing opportunities that focus on education, creativity and wellbeing.
Our vision is to embed new strands in these historic cultural institutions by amplifying the role that young people play in them and in turn make them relevant and inclusive for everyone. We will inspire and empower this age group by fostering confidence in their leadership skills, creative intelligence and ability to impact culture and art in Ireland. We envision young people at the centre, making decisions and creating content.
Our values
Creativity: Approaching art, intelligence and creativity in a new way by making engaging, relevant, contemporary content.
Integrity: We believe in fair and equal access to the arts for all levels and abilities and hold ourselves to a high ethical standard.
Empowerment: Amplifying the voice of young people, we work to instil confidence in what they have to contribute.
Inclusion: Young people of all abilities have a right to participate in and contribute to their cultural heritage.
On Saturday 30 March from 11am-2pm we will be holding a Focus Group here at the National Gallery of Ireland, hosted by DesignWorks
We would like young people to give their voice and advice to this new initiative for 16-25 year olds. The brand, design, and the structure of programming all need to be governed by young people and to work for them. We would like to invite interested participants to come and inspire us and be a part of something new that can influence for years to come - email Jessica Supple ([email protected]) if you would like to be part of the focus group. 
As a thank you, we will be providing lunch and refreshments, and €15 gift voucher for participants!
For further details, you can email Jessica Supple at [email protected]