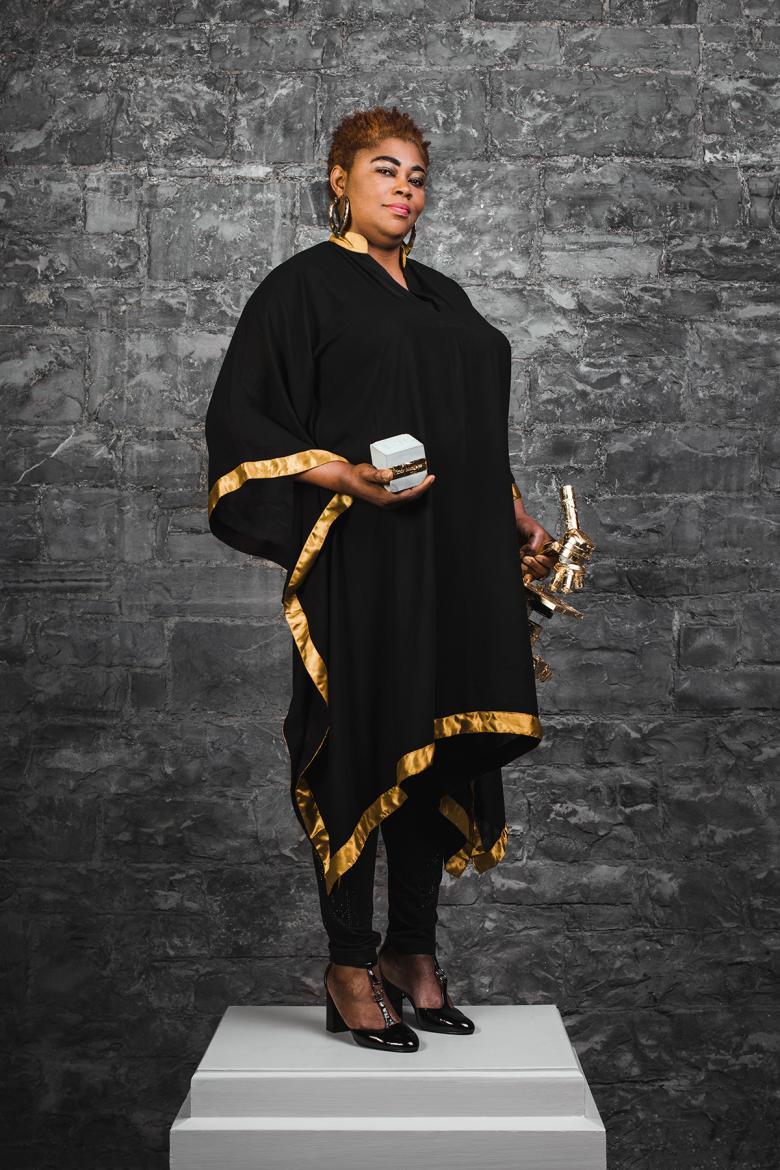 Chidi Muojeke - mother and asylum seeker. Photographed by Gavin Leane.
Credit
Finding Power / Chidi Muojeke
Mother and asylum seeker 
Joe says: Chidi holds two awards, one in each hand, which represent her sons, her pride in their achievements, and how they give her the strength to continue her fight for power.
Chidi says: When you are a mother, you are never really alone in your thoughts. A mother always has to think twice. That is my power.