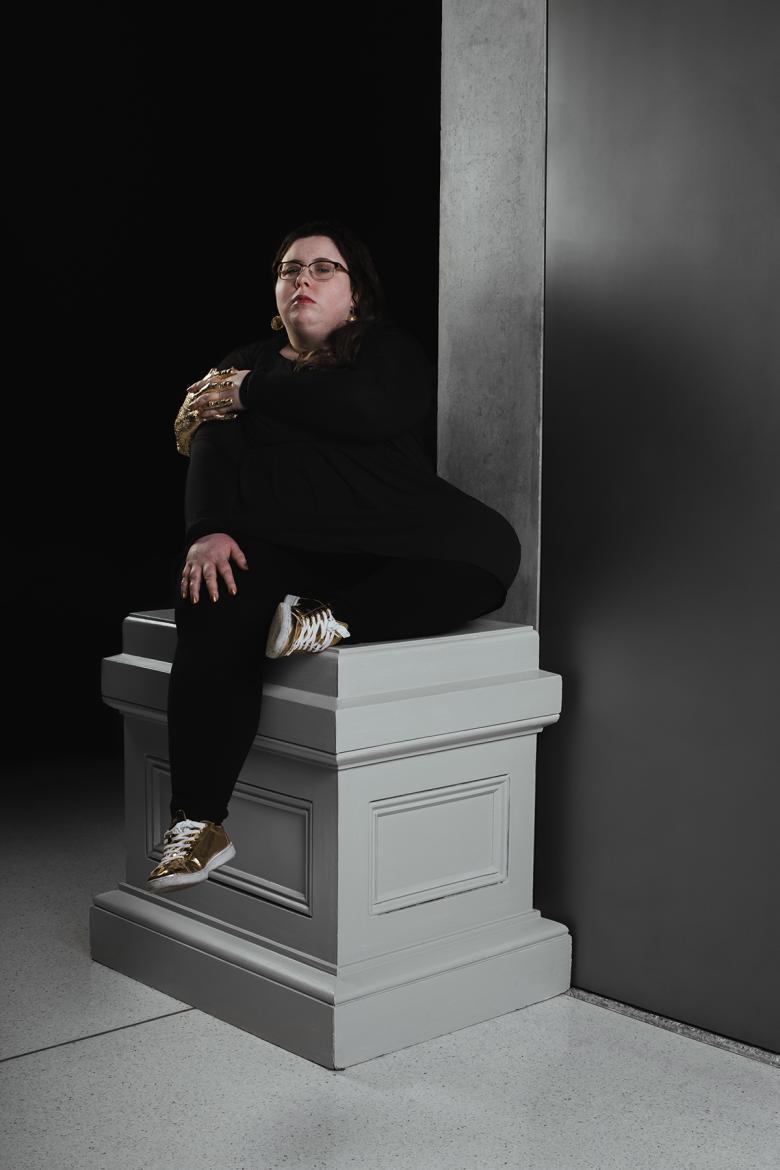 Alison Spittle - comedian. Photographed by Gavin Leane.
Credit
Finding Power / Alison Spittle
Comedian
Joe says: Sitting comfortably on the plinth, she is conscious that other women have paved the way for her – this is represented by the helping gold hand.
Alison says: Comedy makes me feels powerful and gives me confidence. Doing comedy makes me feel at home. I can talk to a room but not one-on-one which is weird.