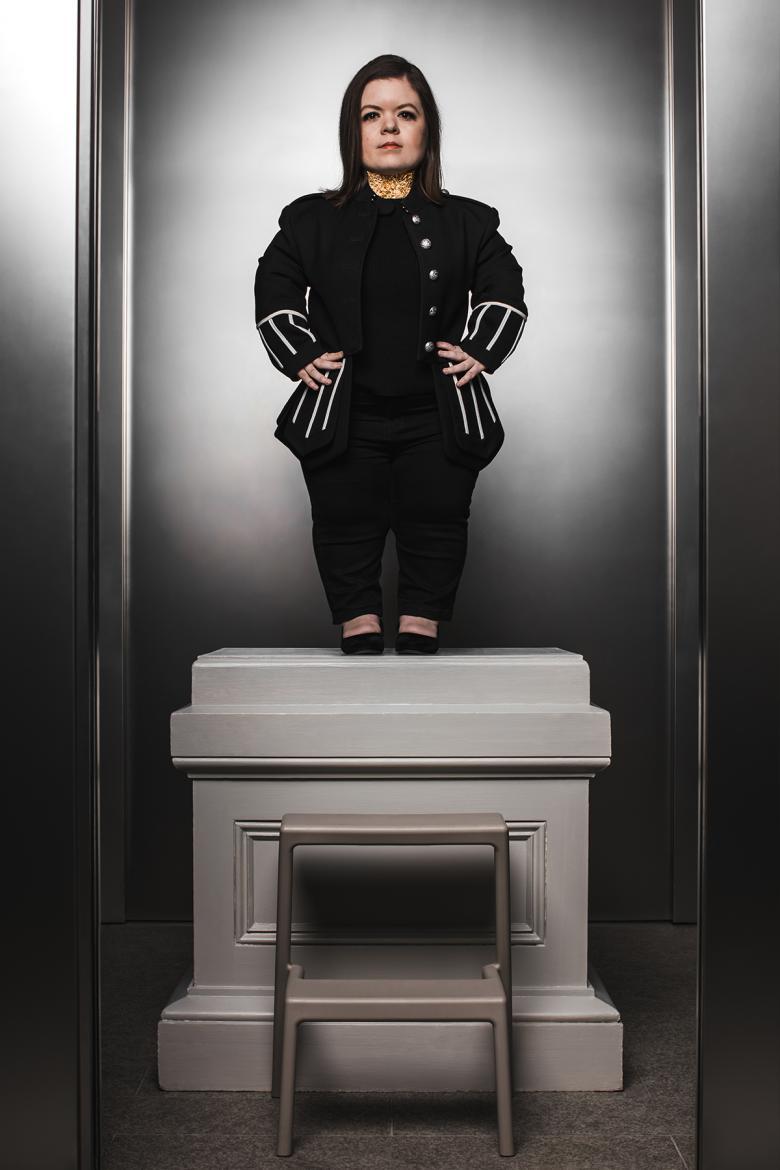 Sinéad Burke - academic, writer and advocate. Photographed by Gavin Leane.
Credit
Finding Power / Sinéad Burke
Academic, writer, advocate
Joe says: Standing strong and confident and somewhat defiant on the pedestal, her vocal cords are coated in gold leaf, symbolising the power she has found in her voice. However, the step stool she has used to climb onto the plinth is also pictured as a stark reminder of the difficulties she encounters every day.
Sinéad says: Growing up, the lack of representation and the invisibility of disabled people in politics and culture hinted to the notion that power was not something we could obtain or author. I inherited a Foucauldian definition of power, one that created little space for agency or resistance. With the evolution of the internet and an increasing number of disabled advocates vocally fighting for their rights and their life, I found my voice. For me, language can be a tool for empowerment or oppression but I wield it to challenge the status quo, to deconstruct the establishment and to amplify the voices and experiences of whoever may need or want it.