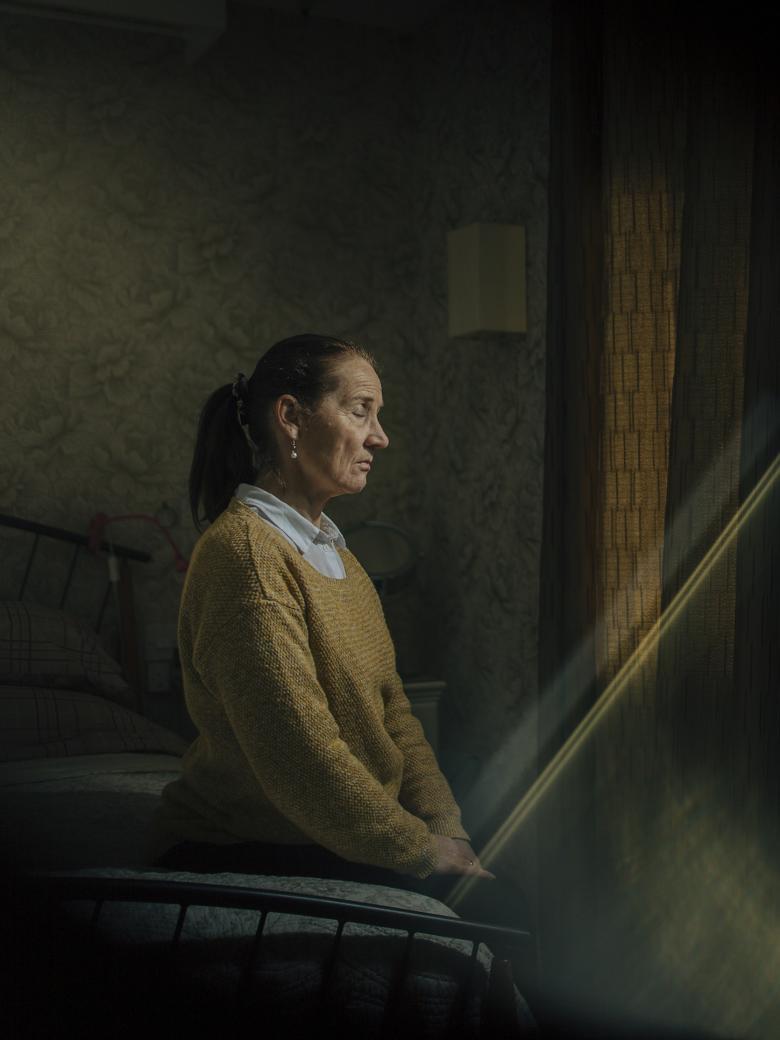 Niamh Smith (b.1980), Institutions of Home, 2019. © Niamh Smith.
Credit
Niamh Smith
Institutions of Home, 2019
Photograph, 60 x 50 cm
'The portrait Mother is part of a continuing series of work titled Institutions of Home. In collaboration with survivors and mothers, the work conveys the poignant experiences of the historical occurrences within Institutional Homes in Ireland, from the inception of the Irish Free State to the repercussions of today. The camera is turned to spaces and surfaces that contain a hidden, and sometimes uncomfortable, tension. Places where the everyday is familiar, yet burdened with a deeper meaning. Consequently, this work becomes a layered composite of the political, the social and the personal. It is a procession of contemplation, moving with a rhythm, towards the interpretation of these structures of control and its repercussions.'
Niamh Smith is a visual artist from Dublin, who completed her MFA in Photography at the University of Ulster, Belfast, in 2019. A central focus of Smith's work is concerned with Irish female sexuality and the structures of control from the 1920s to the present day. Smith works with photography, text, light and sound to create an expressive, intimate language that communicates different narratives within her practice. Her work conceptualises photography as an act of prayer. Her work has been exhibited nationally and internationally. Recent exhibitions include Belfast Exposed Gallery, Royal Ulster Academy, and the 2019 Pingyao International Photography Festival in China.
Go back to the shortlisted works
See the next work, by Marcel Vidal