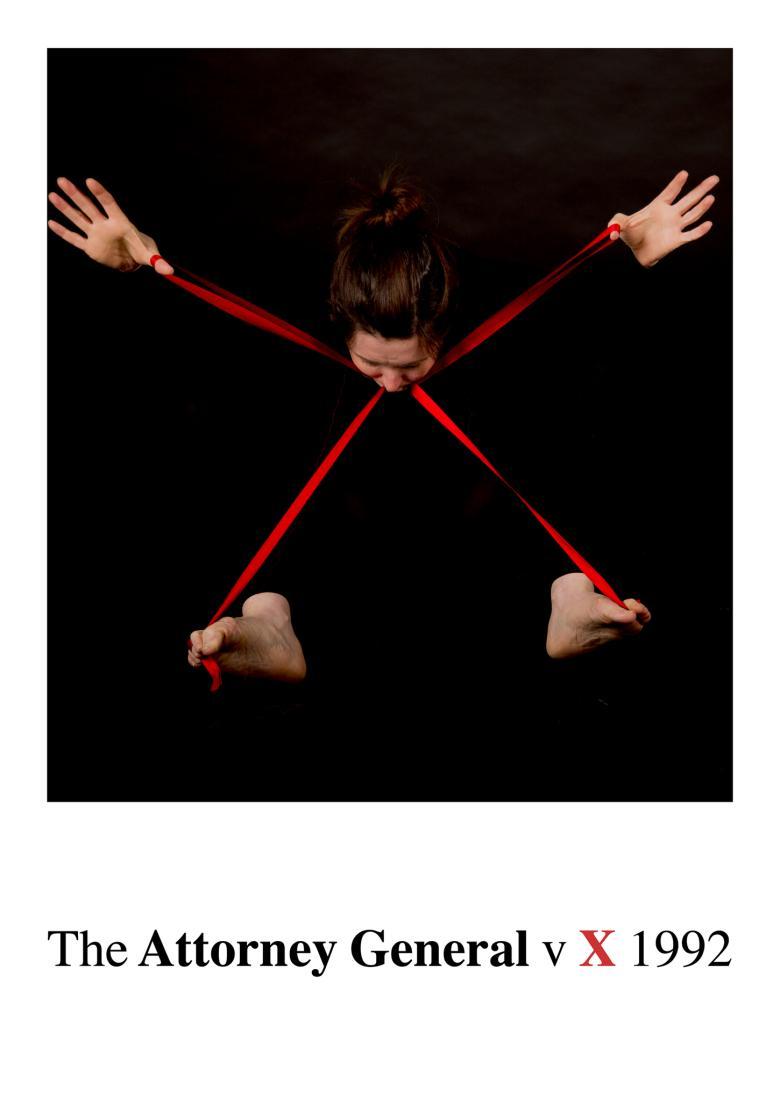 Amy Walsh (b.1982), Mná na hÉireann (detail), 2019. © Amy Walsh.
Credit
Amy Walsh
Mná na hÉireann, 2019
Eight photographs with text on photorag (detail shown)

, 42 x 237.6 cm
Mná na hÉireann anthology is a portrait commemorating the individuals at the centre of the 'Alphabet Cases' that challenged Ireland's ban on abortion under the Eighth Amendment. To protect the identities of individuals at the centre of each legal case the subject was referred to by the letters X, D, D, A, B, C, Y, and PP. This anthology explores the structures that silence women and their experiences within Irish society while celebrating the power of resistance and protest.
Amy Walsh is an artist living and working in Dublin. She is also a lecturer in Fine Art at TU Dublin. Walsh's practice, research and activism over several years has focused on loss, testimony, reproductive justice and repeal of the Eighth Amendment. Significant solo exhibitions of her work include The Talking Earth at the Butler Gallery, Kilkenny (2014) and Freefall at The West Cork Art Centre in Skibbereen, Co. Cork (2012). Walsh's work has been exhibited nationally and internationally and is held in public and private collections. She holds a BA in Fine Art from NCAD (2004) and an MSc in Multimedia Systems from TCD (2006).