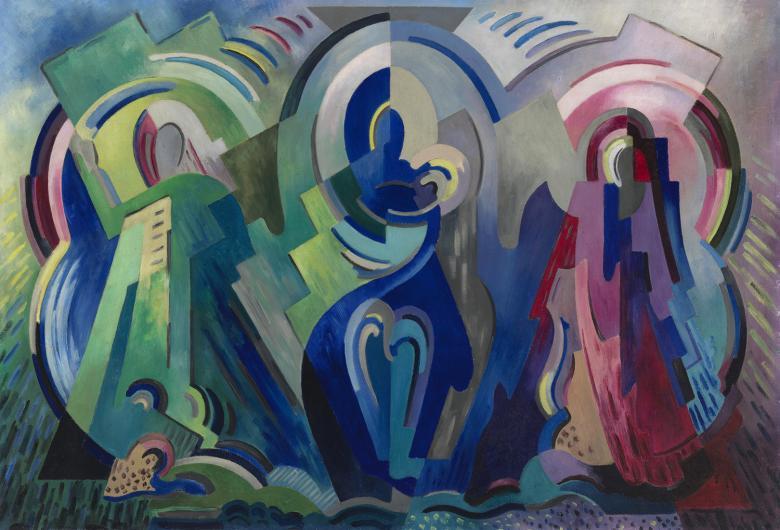 Mainie Jellett (1897-1944), The Virgin of Éire, 1940s. Image, National Gallery of Ireland.
Credit
Take 5 minutes
Spend 5 minutes sitting in silence, looking at this painting.
Some things to reflect on while looking in silence:
How do you feel while looking at this painting?
What do you notice? What is your eye drawn to?

The artist's lines and marks
The composition
The light
The shadows
The colours
The forms and shapes
The subject

What is the mood and atmosphere in the painting?
Why do you think the artist created the painting?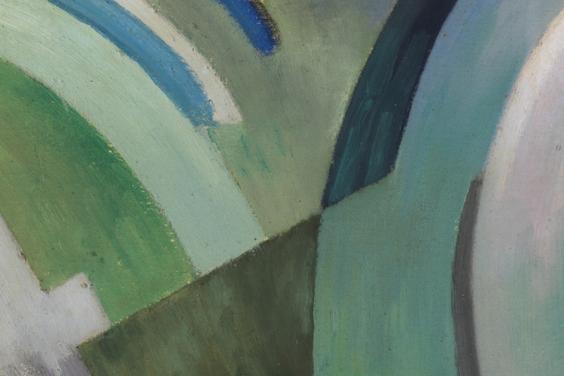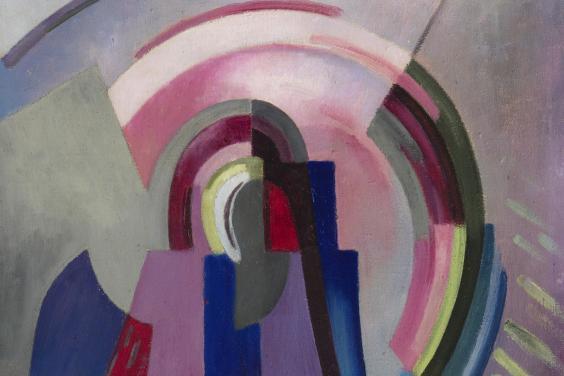 About the painting
Mainie Jellett (1897–1944), The Virgin of Éire, 1940s
Jellett trained in Dublin and London before moving to Paris in 1920. There, with Evie Hone, she studied under André Lhote, an advocate of Cézanne's analytical approach to painting, and Albert Gleizes, an established Cubist artist. Inspired by their work, Jellett began to analyse rhythm, colour and form in her own work, while also drawing on long-standing pictorial traditions.
By the early 1940s, Jellett had developed a singular form of expression, which featured the integration of landscape and figurative detail, but also acknowledged traditional subject matter. Here, the Madonna and Child are flanked by St Patrick and St Brigid. In 1943, the painting featured in the inaugural Irish Exhibition of Living Art (IELA), the committee of which Jellett chaired. The IELA was a ground-breaking initiative, established to provide a platform for young artists, and paved the way for the development of Irish art in the 1950s and 60s.