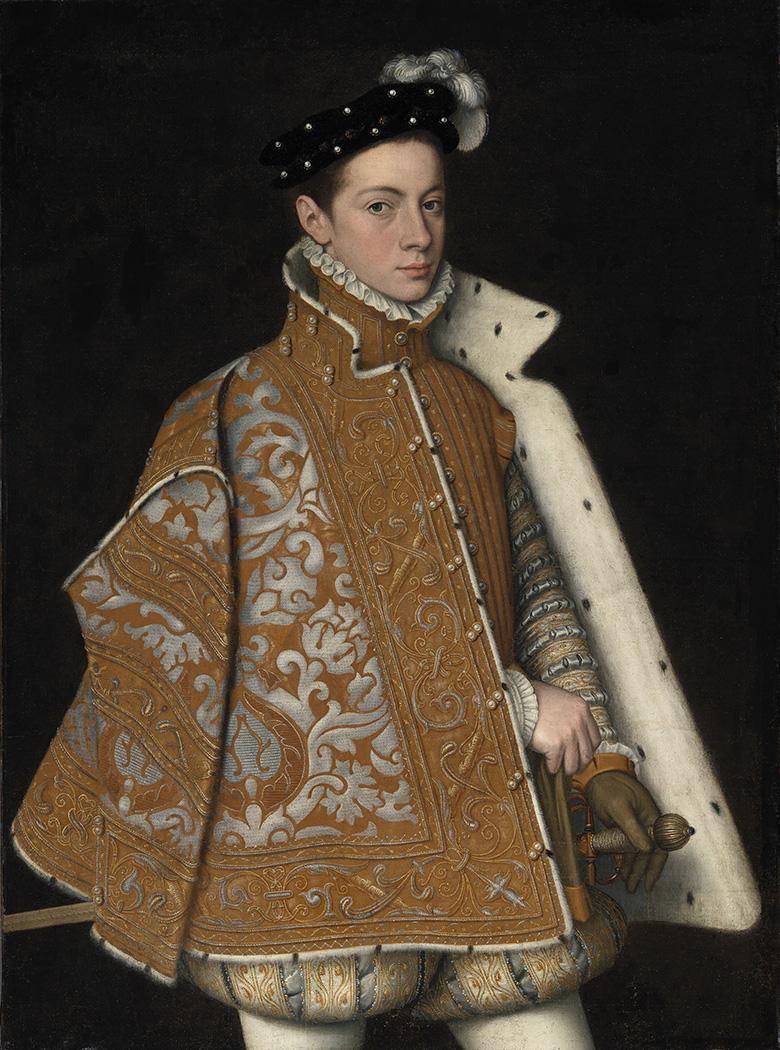 Sofonisba Anguissola (c.1532-1625), Portrait of Prince Alessandro Farnese (1545-1592), later Duke of Parma and Piacenza, c.1560. Image, National Gallery of Ireland
Credit
We're continuing our Mindfulness and Art series with this short guided-mindfulness video focused on Sofonisba Anguissola's Portrait of Prince Alessandro Farnese (1545–1592), later Duke of Parma and Piacenza, c.1560.
Take 3 minutes to look closely and immerse yourself in this sumptuous portrait by Sofonisba Anguissola (c.1532–1625).
This painting was inadvertently the first work by a female artist to enter the Gallery's collection. When it was purchased, in 1864, it was incorrectly attributed to a male portraitist called Alonso Sánchez Coello.
This painting is not on display in the Gallery at the moment.
Watch the video
This guided mindfulness was written and recorded by Mary Dowling.
What is mindfulness?
Mindfulness is deliberately pausing and paying attention to the present moment, without judgment. It gives us time to connect with ourselves and the world around us, fully experiencing what's going on. We can practice mindfulness by spending time looking at an artwork, and it can be a very helpful tool to calm and settle our busy minds.
Some tips
Relax: Give yourself permission to relax as you look at the painting. Calm and focus your mind.
Breathe: Notice your breath as you breathe in and out. Don't try and change your breathing; just breathe as normal and become aware of it.
Release: Pay attention to how your body feels as you look at the painting. Are you holding tension anywhere? Check in with your back, your shoulders, your neck, your jaw, your eyes. Soften and relax.
Forgive: Allow your thoughts to come and go. Don't worry if your mind wanders, just gently bring your focus back to the painting.
Accept: Don't let outside noises bother you. In fact, accept any sounds or noise and let them become part of your experience of looking at the painting.
Fast facts
All six daughters of the Anguissola family became painters, but Sofonisba, the eldest, enjoyed the most success.