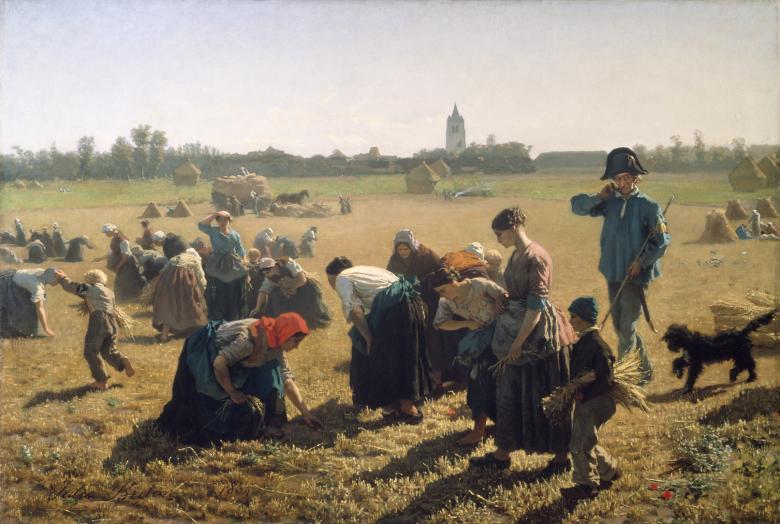 Jules Breton (1827-1906), The Gleaners, 1854. Photo © National Gallery of Ireland
Credit
Take 5 minutes
Spend 5 minutes sitting in silence, looking at this painting.
Some things to reflect on while looking in silence:
How do you feel while looking at the painting?
What do you notice? What is your eye drawn to?

The artist's lines and marks
The composition
The light
The shadows
The colours
The forms and shapes
The subject

What is the mood and atmosphere?
Why do you think the artist created the painting?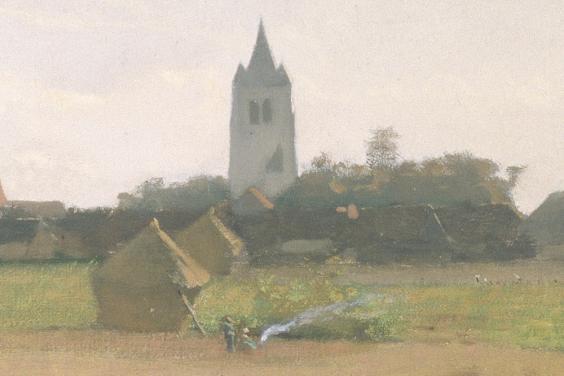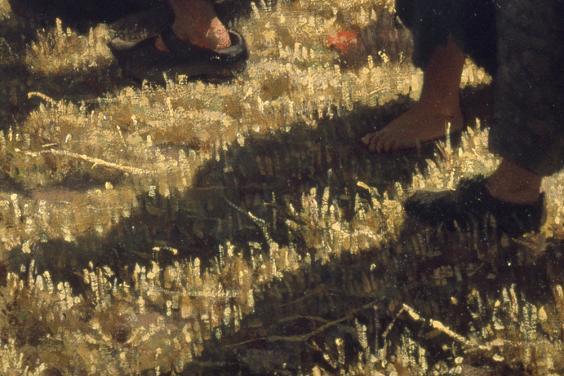 About the painting
Jules Adolphe Aimé Louis Breton (1827–1906), The Gleaners, 1854
Breton set this scene in his native village of Courrières, in the Artois region. It depicts women and children gathering the remnants of the harvest, under the supervision of a garde champêtre. The model for the woman standing at the right was Elodie de Vigne, the daughter of Breton's art teacher. She and Breton married in 1858. Although he admired Gustave Courbet's bold Realism, Breton portrayed the lives of the rural poor in a more idealised manner.