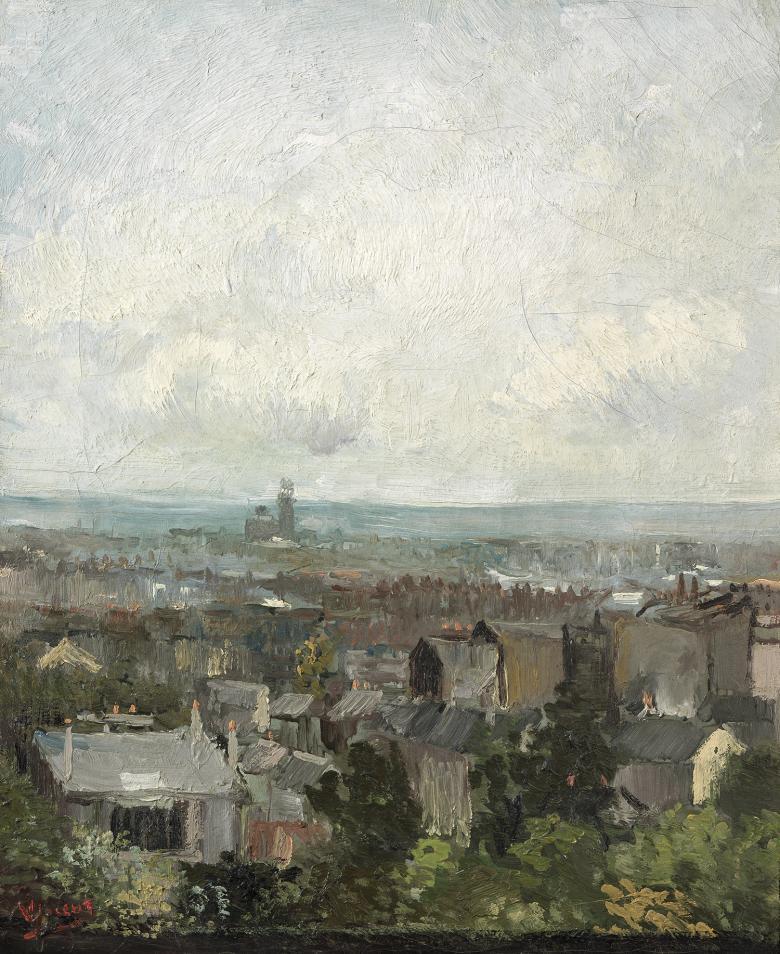 Vincent van Gogh (1853-1890), Rooftops in Paris, 1886. Photo © National Gallery of Ireland.
Credit
Take 5 minutes
Spend 5 minutes sitting in silence, looking at this painting.
Some things to reflect on while looking in silence:
How do you feel while looking at the painting?
What do you notice? What is your eye drawn to?

The artist's lines and marks
The composition
The light
The shadows
The colours
The forms and shapes
The subject

What is the mood and atmosphere?
Why do you think the artist created the painting?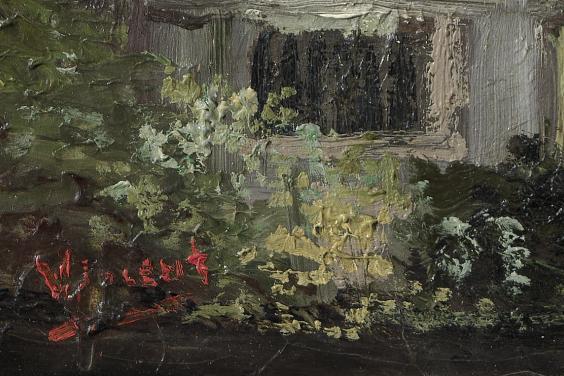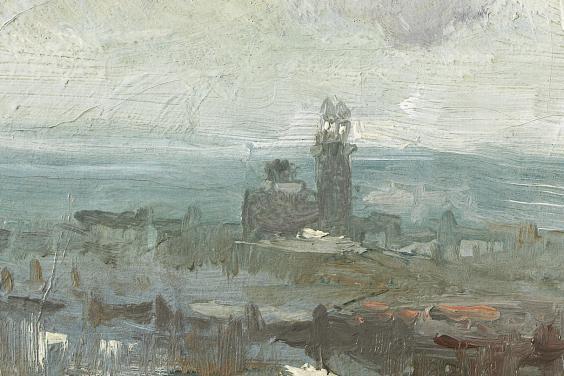 About the painting
Vincent van Gogh (1853–1890), Rooftops in Paris, 1886
Van Gogh moved to Paris in the spring of 1886. He painted this panoramic view of the city from Montmartre shortly afterwards. Throughout his life, Van Gogh was fascinated with skies and cloud formations. Here, the low horizon gives prominence to an expanse of grey sky. This small painting with its subdued colouring reveals how deeply connected Van Gogh was to the Naturalist tradition when he first arrived in France. Just a few months after painting it, he met Paul Gauguin and Emile Bernard, and his work began to assume the heightened colour and vigorous impasto that it is renowned for today.