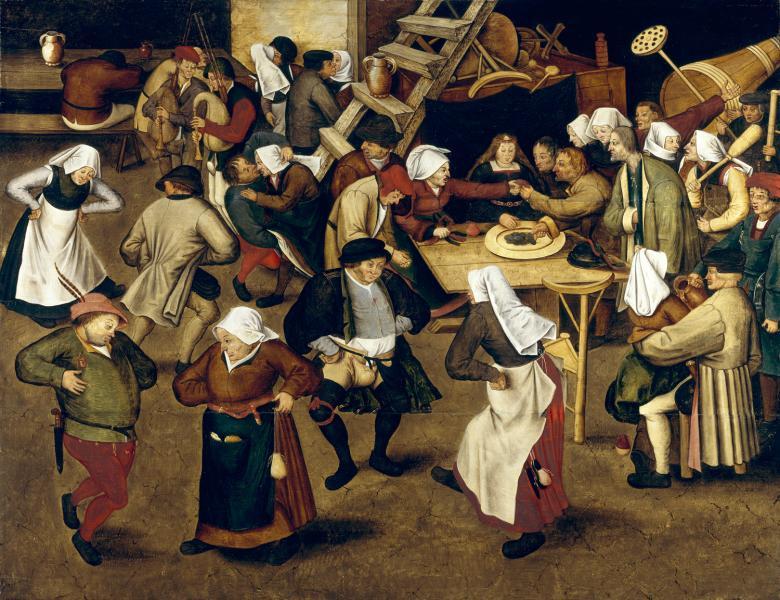 Pieter Brueghel the Younger (1564 - 1638), 'Peasant Wedding', 1620. © National Gallery of Ireland.
Credit
Take 5 minutes
Spend 5 minutes sitting in silence, looking at this painting.
Some things to reflect on while looking in silence:
How do you feel while looking at the painting?
What do you notice? What is your eye drawn to?

The artist's lines and marks
The composition
The light
The shadows
The colours
The forms and shapes
The subject

What is the mood and atmosphere?
Why do you think the artist created the painting?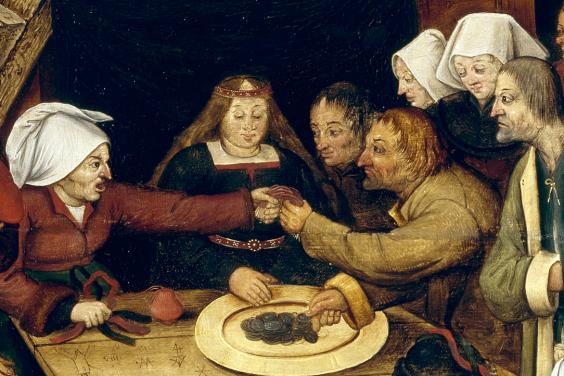 About the painting
Pieter Brueghel the Younger (1564–1638), Peasant Wedding, 1620
Pieter Brueghel the Younger continued the tradition of crude and caricatured peasant scenes that his father, Pieter Brueghel the Elder, had popularised. Peasant Wedding mocks the behaviour of peasants during a marriage feast. The painting evidently appealed to Brueghel's clients, as he replicated it many times. Its attraction lies in its animated and amusing portrayal of Flemish peasants who are enjoying a country wedding. The bride looks down demurely at her dowry plate, as an old woman to her right grabs the money pouch from one of the guests. The figures are deliberately caricatured and comical, as they drink, dance and flirt with each other.