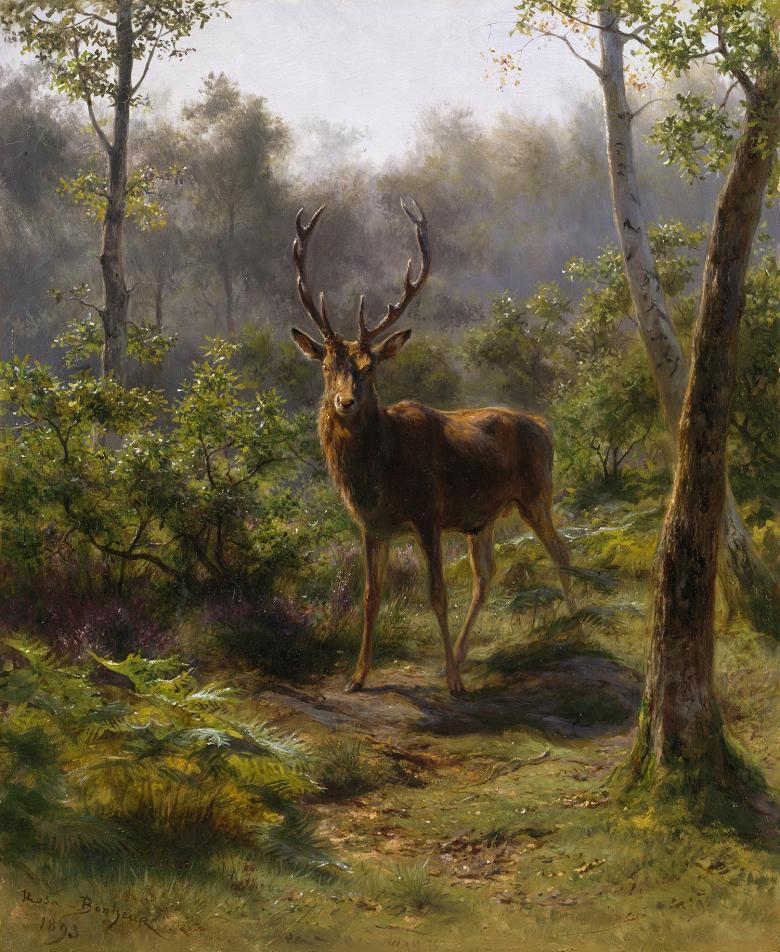 Rosa Bonheur (1822–1899), A Stag, 1893. Photo © National Gallery of Ireland.
Credit
Take 5 minutes
Spend 5 minutes sitting in silence, looking at this painting.
Some things to reflect on while looking in silence:
How do you feel while looking at the painting?
What do you notice? What is your eye drawn to?

The artist's lines and marks
The composition
The light
The shadows
The colours
The forms and shapes
The subject

What is the mood and atmosphere?
Why do you think the artist created the painting?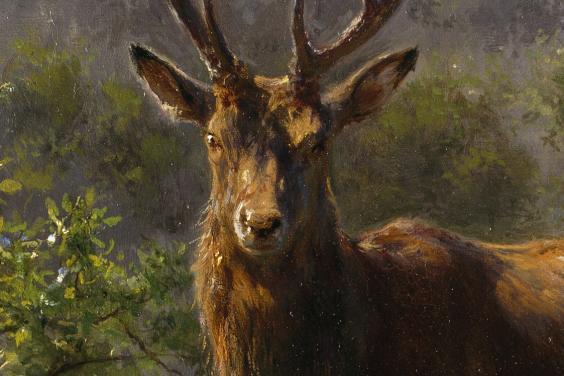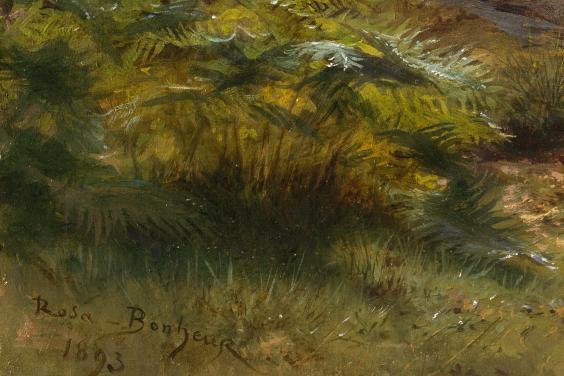 About the painting
Rosa Bonheur (1822-1899), A Stag, 1893
Bonheur had the distinction of becoming the first woman artist to receive the cross of the Légion d'Honneur, in 1865. She was an animalière (an artist who specialised in depicting animals), and observed her subjects both in nature and by visiting abbatoirs to study their anatomy. Because dresses were restrictive, but women were forbidden to wear trousers according to a decree of 1800, Bonheur succeeded in obtaining a police permit to wear men's clothing while she worked.