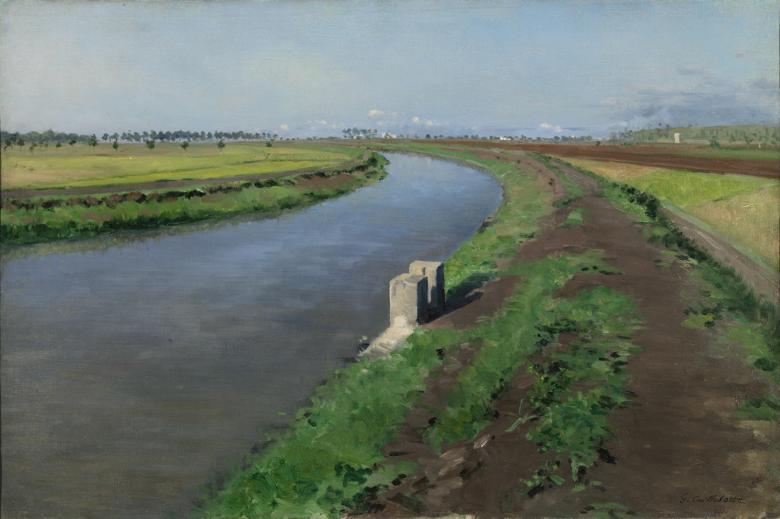 Gustave Caillebotte (1848 - 1894), Banks of a Canal, near Naples, c.1872. Photo © National Gallery of Ireland
Credit
Seamus Heaney's 'Banks of a Canal'
"Say 'canal' and there's that final vowel
Towing silence with it, slowing time
To a walking pace, a path, a whitewashed gleam
Of dwellings at the skyline. World stands still."
Lines from Seamus Heaney's poem 'Banks of a Canal', inspired by this painting, and written for the 2014 anthology and exhibition 'Lines of Vision: Irish Writers on Art', edited and curated by Janet McLean. You can read the full poem on The Guardian newspaper website.
Take 5 minutes
Some things to reflect on while looking in silence at the painting:
How do you feel while looking at the painting?
What do you notice? What is your eye drawn to?

The artist's lines and marks
The composition
The light
The shadows
The colours
The forms and shapes
The subject

What is the mood and atmosphere?
Why do you think the artist created it?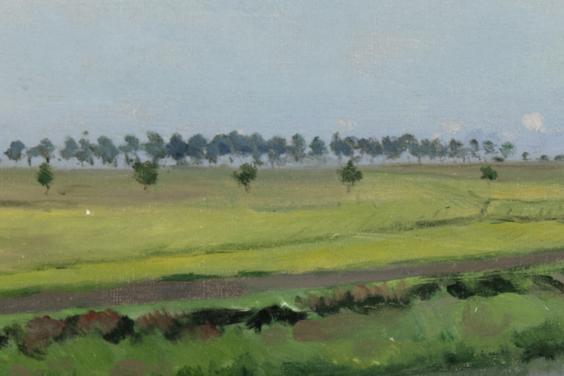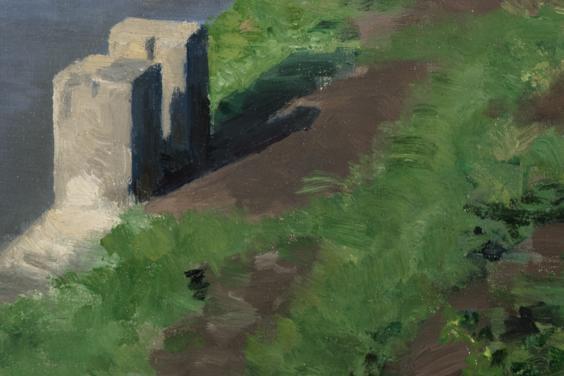 About the painting
Gustave Caillebotte (1848–1894), Banks of a Canal, near Naples, c.1872
Caillebotte exhibited with the Impressionists and was also an important patron of Impressionist art. He painted this picture during a visit to Italy. It depicts a canal extending into the distance of a flat landscape. The horizon line is dotted with the forms of buildings and trees. The composition is unconventional in terms of the Academic rules of picture construction. By cutting the scene at the canvas edges and by giving visual prominence to the stone posts in the foreground, Caillebotte presents a view that appears incidental and curiously modern. It is often said that his interest in such apparently random viewpoints may have been informed by contemporary developments in photography. His preoccupation with perspective later found expression in large-scale paintings of Parisian boulevards and apartment interiors.