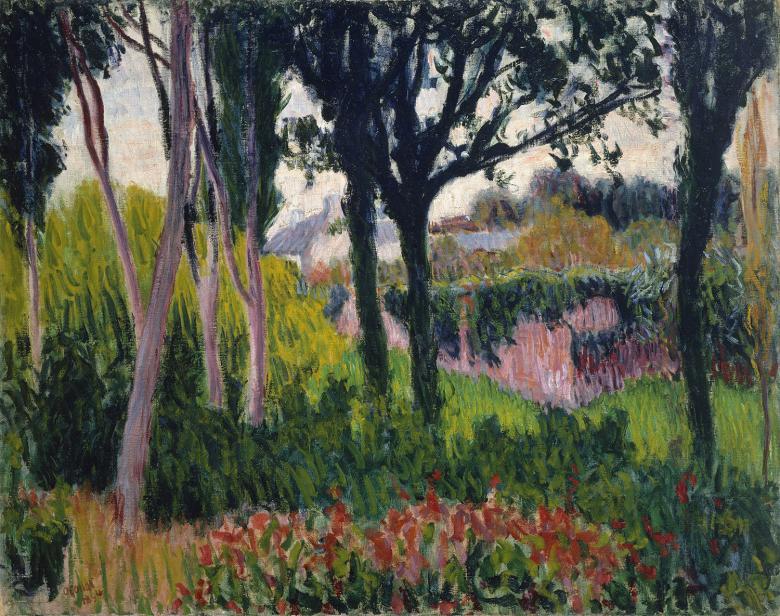 Roderic O'Conor (1860-1940), The Farm at Lezaven, Finistère, 1894. Photo © National Gallery of Ireland.
Credit
Take 5 minutes
Spend 5 minutes sitting in silence, looking at this painting.
Some things to reflect on while looking in silence:
How do you feel while looking at the painting?
What do you notice? What is your eye drawn to?

The artist's lines and marks
The composition
The light
The shadows
The colours
The forms and shapes
The subject

What is the mood and atmosphere?
Why do you think the artist created the painting?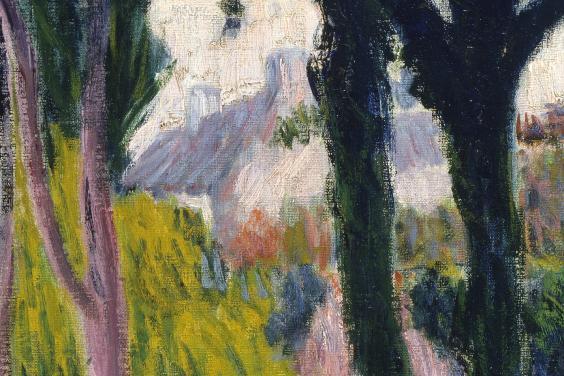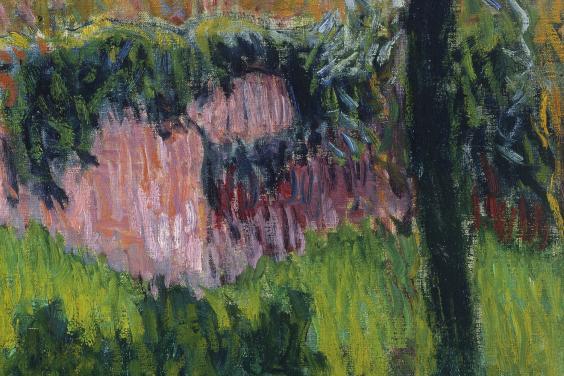 About the painting
Roderic O'Conor (1860–1940), The Farm at Lezaven, Finistère, 1894
Having first visited Pont-Aven in the 1880s, O'Conor returned to the tiny Breton village in 1891, and remained for more than a decade. There, he was one of a vanguard of painters who were developing, under the influence of Gauguin, an advanced Post-Impressionist style. Eager to experiment, O'Conor allowed his technique to evolve rapidly, though the subjects he favoured were relatively orthodox. Visible through the trees in the background of this landscape is a seventeenth-century farmhouse used as a studio by many artists, including Gauguin, who had rented it in 1889, and O'Conor, who worked there in 1893–1894.
Read more about this work by O'Conor in our online collection.