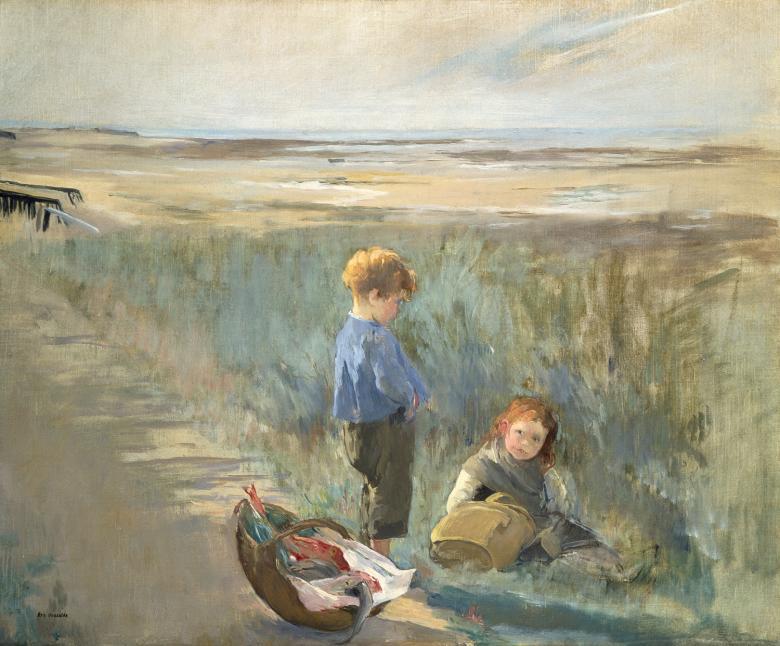 Eva Gonzalès (1849-1883), Children on the Sand Dunes, Grandcamp, 1877-1878. Photo © National Gallery of Ireland.
Credit
Spend 5 minutes sitting in silence, looking at this painting.
Some things to reflect on while looking in silence:
\ How do you feel while looking at the painting?
\ What do you notice? What is your eye drawn to?
    The artist's lines and marks
    The composition
    The light
    The shadows
    The colours
    The forms and shapes
    The subject
\ What is the mood and atmosphere?
\ Why do you think the artist created the painting?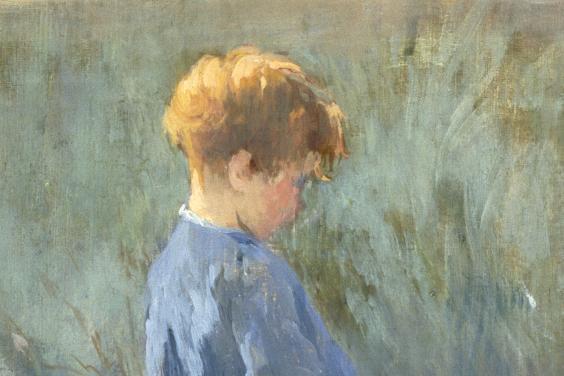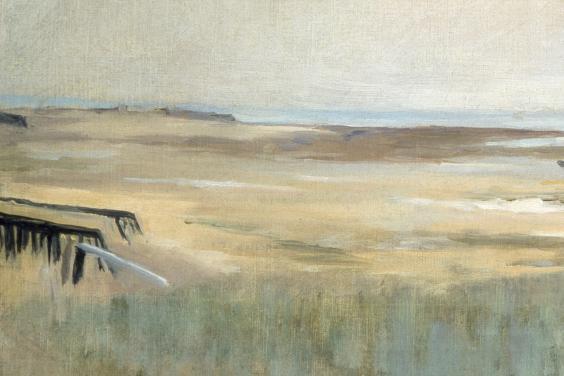 About the painting
Eva Gonzalès (1849-1883), Children on the Sand Dunes, Grandcamp, 1877-1878
Gonzalès painted this scene at the seaside resort of Grandcamp in Normandy. It depicts local children by the verge of a coastal path. A basket of fish rests beside them. Areas of sand and grass dominate the composition, while a pale blue line marks the high horizon. Gonzalès was Edouard Manet's only formal pupil. Her loose sketchy brushwork shows the influence of his teaching. Although Gonzalès associated with the Impressionists, she, like Manet, preferred to show her work at the Salon rather than at their independent exhibitions. Read more