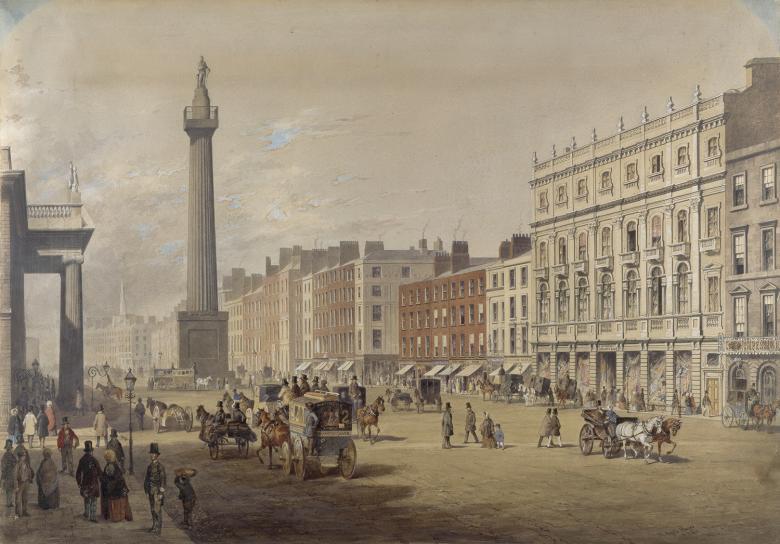 Michael Angelo Hayes (1820-1877), Sackville Street, Dublin, c.1853. Photo © National Gallery of Ireland.
Credit
Take 5 minutes
Spend 5 minutes sitting in silence, looking at this watercolour.
Some things to reflect on while looking in silence:
How do you feel while looking at the watercolour?
What do you notice? What is your eye drawn to?

The artist's lines and marks
The composition
The light
The shadows
The colours
The forms and shapes
The subject

What is the mood and atmosphere?
Why do you think the artist created the watercolour?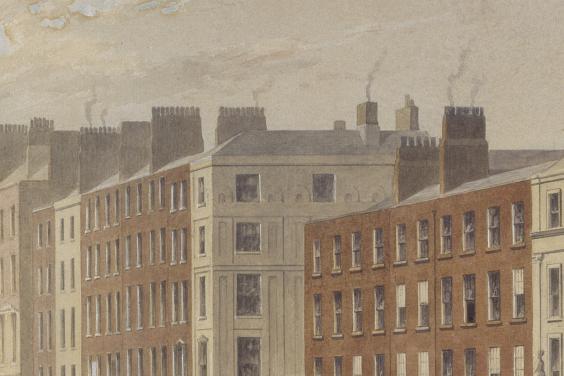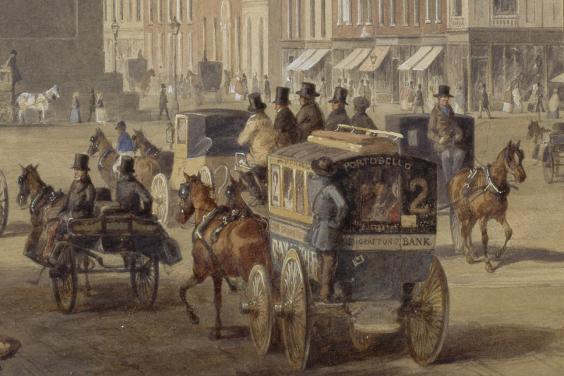 About the watercolour
Michael Angelo Hayes (1820–1877), Sackville Street, Dublin, c.1853
Michael Angelo Hayes was born in Waterford and trained with his father, Edward Hayes (1797–​​​​​​​1864). His principal interests were equine and military subjects. This view of Dublin's main thoroughfare, now known as O'Connell Street, offers a glimpse of how the city looked in the 1850s. The street abounds with activity, as people bustle amidst carts, carriages and omnibuses. Dominating the scene is the 40-metres-high landmark, 'Nelson's Pillar', erected in 1808. The pillar, made of Portland stone and topped with a statue of Admiral Nelson, was partially destroyed by a bomb in 1966, and demolished two days later by army engineers. In its place, the stainless steel Spire of Dublin (120 metres) stands as a symbol of hope and progress.