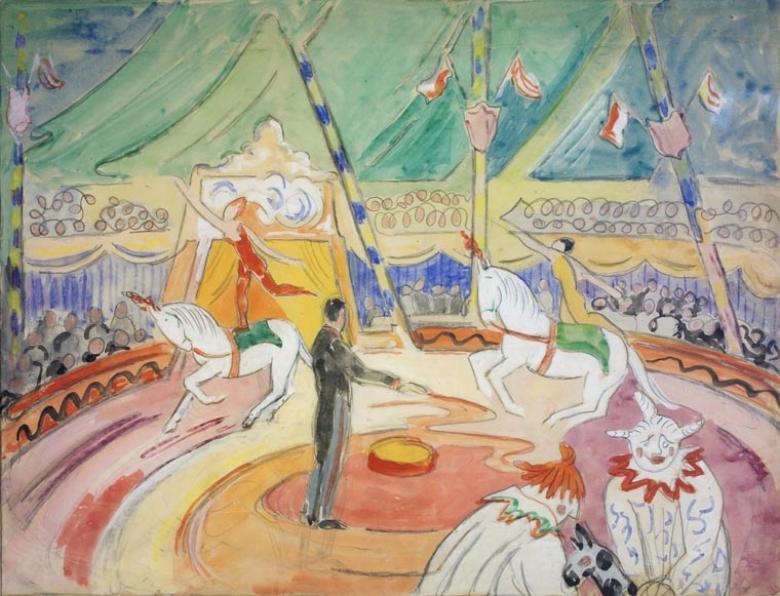 Circus250: Art of the Show
9 June – 14 October 2018
Hugh Lane Room (Room 31) | Admission free
Glorious feats! - Graceful acts on horseback! - Awe-inspiring aerialists!
This exhibition formed part of the UK and Ireland-wide celebrations of the 250th anniversary of the original circus, established by Philip Astley in London in 1768. Dublin was the first city outside England to which he travelled, performing and giving riding lessons from 1773.
The exhibition, which showcased the work of well-known Irish artists such as Jack B. Yeats, Mainie Jellett, Mary Swanzy, Harry Kernoff and Martin Gale RHA, brought some of the fun of the big top and the history of this inspiring spectacle to the Gallery. 
An exciting programme of performances, film screenings, workshops, talks and tours complemented the exhibition, including a residency by illustrator Steve Simpson. 
Listen to our Circus250 music playlist on Spotify, featuring songs about carnivals, clowns and circuses.
Curator: Joanne Drum, National Gallery of Ireland