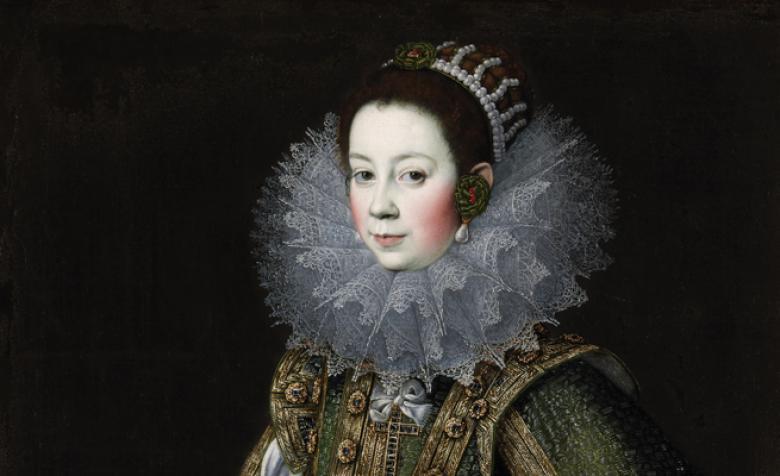 Detail from portrait by unknown Spanish artist (17th century), 'Portrait of a Spanish Noblewoman', c.1620. Image © National Gallery of Ireland.
Credit
Forgotten Faces
1 July – 31 October 2017
Beit Wing, Room 31 | Admission free
Comprising a selection of sixteenth- and seventeenth-century portraits of unknown sitters, the exhibition presented works from the Gallery's permanent collection in a new light. Freed from the associated biographies of sitters, and in some cases those of the artists, the exhibition explored the universal themes of death, memory, and legacy, prompting visitors to consider the human intention behind portraits, and to reflect on the significance of such artworks.
The Gallery's first curator-led music playlist was created specially on Spotify, with songs that complement the themes presented in the exhibition.
Curator | Claire Crowley, National Gallery of Ireland