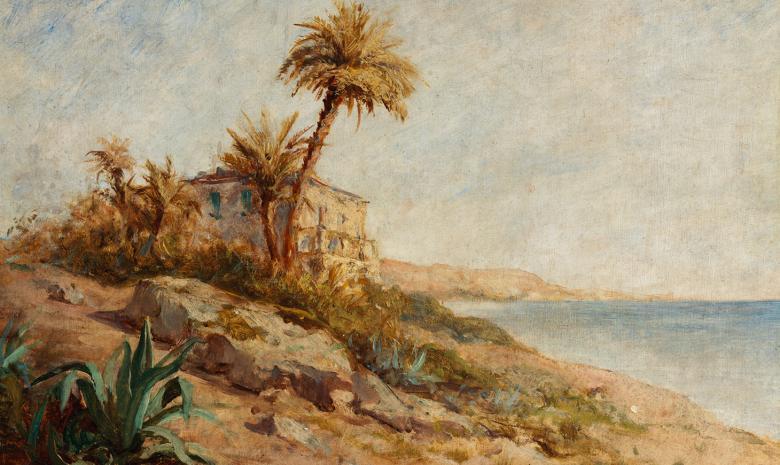 Nathaniel Hone the Younger (1831-1917), Mediterranean Coast Scene (detail). Bequeathed, Mrs Hone, The Artist's Widow, 1919 (accessioned 1951).
Credit
23 February – 13 October 2019
Hugh Lane Room (Room 31) | Admission free
This exhibition celebrates one of the most significant figures in the history of Irish art in the nineteenth century: Nathaniel Hone (1831–1917). Hone was a pioneering artist, receiving formal training in Paris before developing his skills in provincial France. He was also well connected among his peers in France and Ireland, highly regarded by critics, and a vigorous exhibitor. This exhibition will take a particular look at Hone's travels which were far and wide-ranging. Visitors will be able to trace Hone's journeys from France to Egypt, and witness the evolution of his style from one country to the next.
The exhibition also marks the centenary of the Hone Bequest: the single largest donation (in terms of volume) to the National Gallery of Ireland. Comprising well over 500 works (211 oils and 336 works on paper), the gift was made to the Gallery by Hone's wife Magdalene two years after his death.
Curator | Sarah McAuliffe, Curatorial Assistant