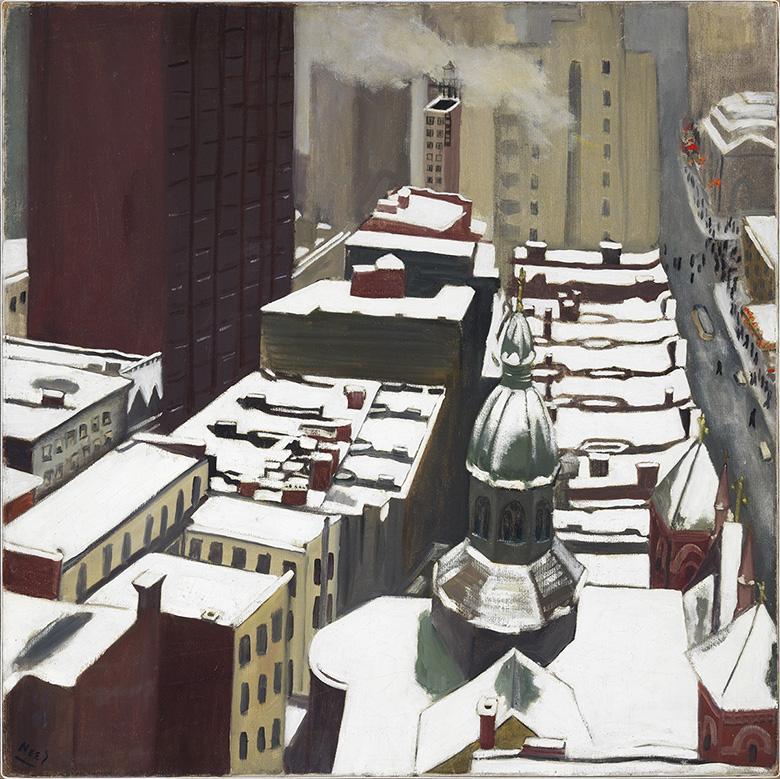 Alice Neel (1900-1984), Cityscape, 1934. © The artist's estate.
Credit
We're delighted to offer three short video tutorials that will show you how to make your own creative projects inspired by artworks that feature in our summer exhibition, New Perspectives. Acquisitions 2011-2020.
Creative Challenge 1: Make a discovery box for your baby
Baby sensory activity by artist Edel Campbell 
This video will show you how to make a sensory box for babies and toddlers, using ordinary materials found in your home. Create a fun activity for your little one, and encourage them to explore textures, sound and smells.
Watch the discovery box video now
Creative Challenge 2: Create a Cityscape
Creative challenge for children aged 5 and up, by artist Fala Buggy

Taking inspiration from Alice Neel's painting Cityscape, learn how to build your own rooftop cityscape using materials from your recycling bin. Can you meet the challenge?
Video available in June 2021
Creative Challenge 3: Home Print Studio
Creative challenge for children aged 5 and up, by artist Bryony Hussey
You may not realise it, but you probably have materials to create your very own etching lying around your home! Taking inspiration from Fiona Kelly's etching Future Forests, learn how to use natural and man-made materials to create your own urban ruins.
Video available July 2021.