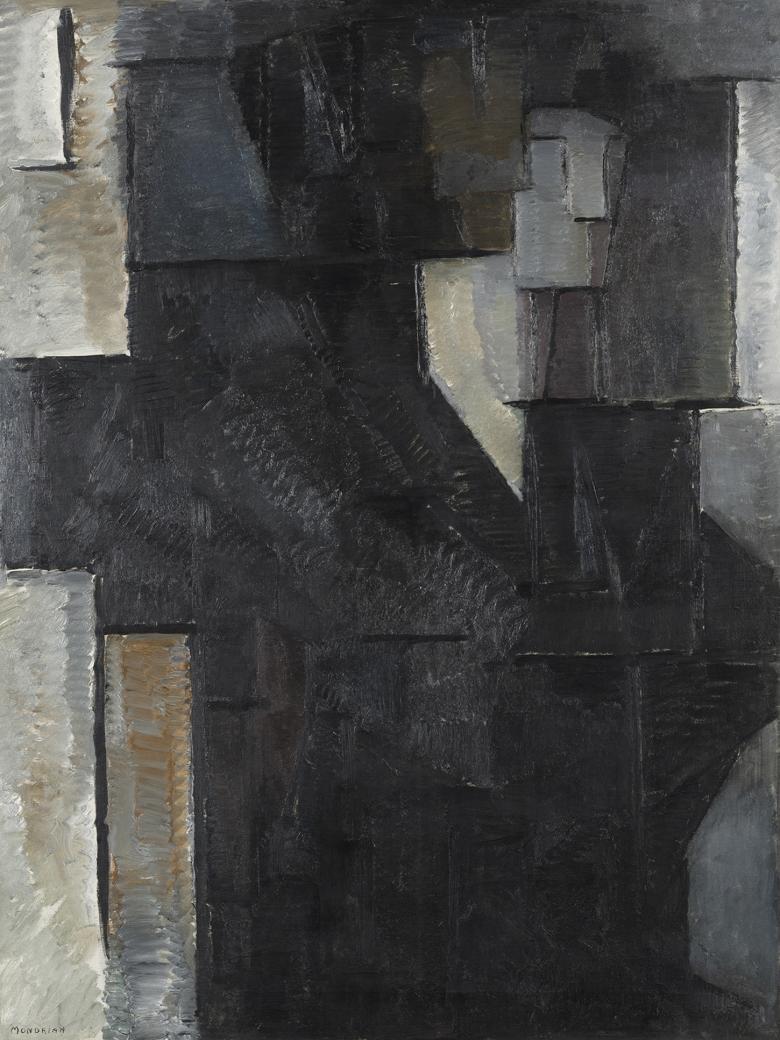 Piet Mondrian (1872-1944), Portrait of a Lady, 1912. Courtesy of Kunstmuseum Den Haag, The Hague, The Netherlands.
Credit
Our podcast programme is specifically designed to support in-depth engagement with our exhibitions, while taking them far beyond the Gallery walls.
This podcast series is inspired by our blockbuster Mondrian exhibition. It will look at Mondrian's work through the lens of two art forms that are intrinsically linked with his output and enduring influence: architecture and music.
The two podcasts in this series will be available freely later in 2020, and can be accessed here on our website, and via Soundcloud and Apple Podcast. 
Upcoming podcasts:
Mondrian: Rooms for Manoeuvre | with Emmett Scanlon
In this podcast architect Emmett Scanlon explores the productive relationship between Mondrian and the studios he occupied and used when working and how architecture has been influenced by his work and the work of his colleagues in the deStijl movement.
Emmett Scanlon is an architect. His work is concerned with the relationship between people and buildings and the role and purpose and impact of architecture on our everyday lives. He is the host and producer of the popular podcast on architecture and design, What Do Buildings Do All Day? He is Assistant Professor of Architecture at UCD and Program Director of the MArch program.

Mondrian and music with Emilie Conway
Emilie Conway is an award winning jazz singer, composer and lyricist. Her music is informed and complemented by her love of literature, poetry, sound and silence. Emilie's distinctive voice and inimitable style have earned her much acclaim in Ireland and abroad, having toured across Europe and the United States. She has studied in Dublin and Vermont, and has been supported by the Arts Council.
As part of a special musical project during this exhibition, Emilie will be producing a musical response to the exhibition, working with her musical collaborators Johnny Taylor (piano) and Barry Donohue (bass).