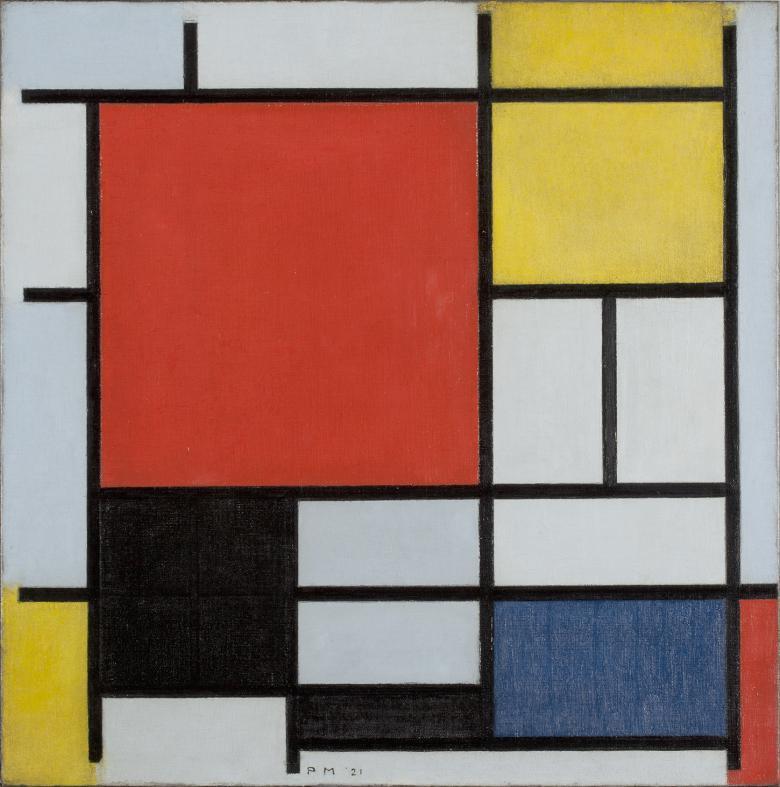 Piet Mondrian (1872–1944), Composition with large red plane, yellow, black, gray and blue, 1921. Courtesy of Kunstmuseum Den Haag, The Hague, The Netherlands
Credit
4 November 2020 - 14 February 2021
Beit Wing | Tickets on sale soon
Dutch painter Piet Mondrian (1872–1944) was one of the most influential artists of the twentieth century. This landmark exhibition is the first of the artist's work to be held in Ireland. It features art from all periods of his fascinating career: from early landscapes to his distinctive abstract paintings using geometric shapes. The exhibition, featuring loans from Kunstmuseum Den Haag, The Hague, The Netherlands, will include works by De Stijl artists Theo van Doesburg, Bart van der Leck and Gerrit Rietveld.
Curators | Janet McLean and Sean Rainbird
Mondrian is supported by the Department of Culture, Heritage and the Gaeltacht.
If you or your company wish to support our exhibition programme, our Development team will be delighted to speak with you about sponsorship or making a donation. Please call 01 663 3511 to speak to a member of the team.