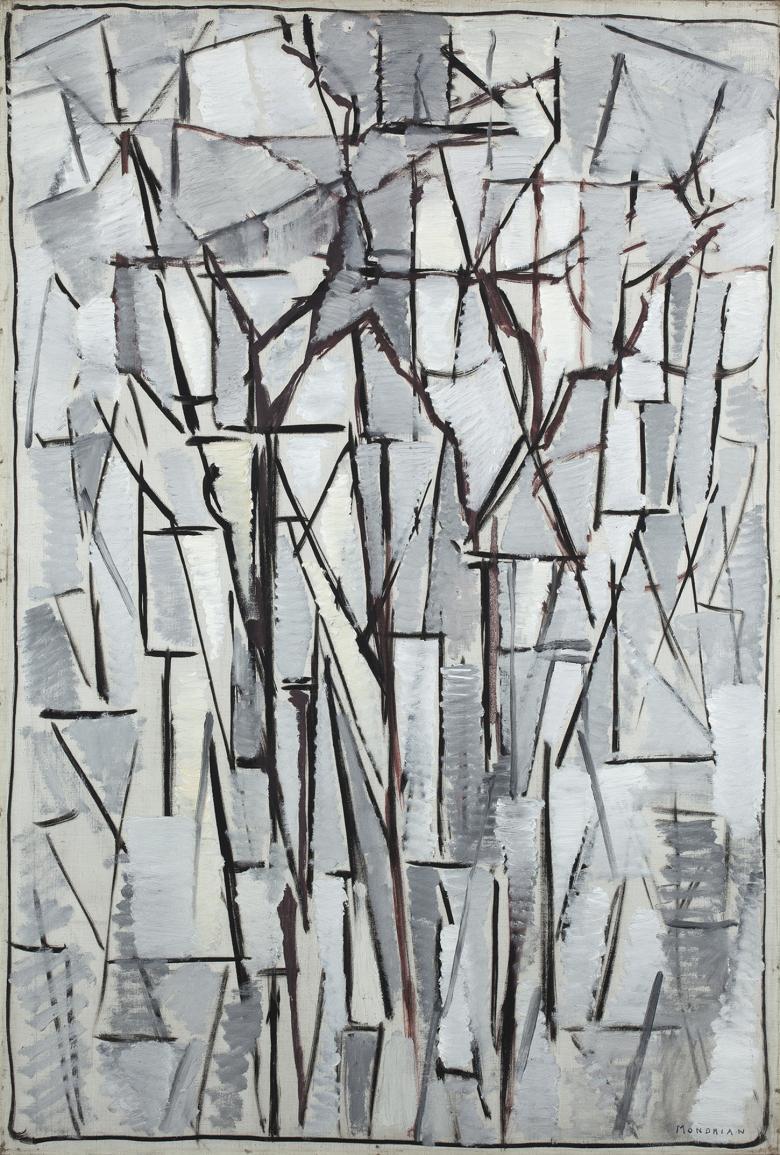 Piet Mondrian (1872-1944), Composition of trees 2, 1912-13. Courtesy of Kunstmuseum Den Haag, The Hague, The Netherlands.
Credit
Mondrian was enthralled by modernity and, across the span of his life, encountered it in some of the great cities of the world: Amsterdam, Paris, London and New York. The musical cultures of jazz and dance held particular resonance for him and so, as part of the Gallery's celebration of Mondrian's work, we have invited Emilie Conway, a contemporary jazz artist, to engage with this important aspect of his life and career.
Emilie Conway is an award winning jazz singer, composer and lyricist. Her music is informed and complemented by her love of literature, poetry, sound and silence. Emilie's distinctive voice and inimitable style have earned her much acclaim in Ireland and abroad, having toured across Europe and the United States. She has studied in Dublin and Vermont, and has been supported by the Arts Council.
As part of this project, Emilie will be taking part in an episode of our Mondrian podcast, and she will be the guest at our January Talk and Tea. Working with her musical collaborators Johnny Taylor (piano) and Barry Donohue (bass), Emilie will also be producing a musical response to the exhibition, the exact format of which will be confirmed soon.