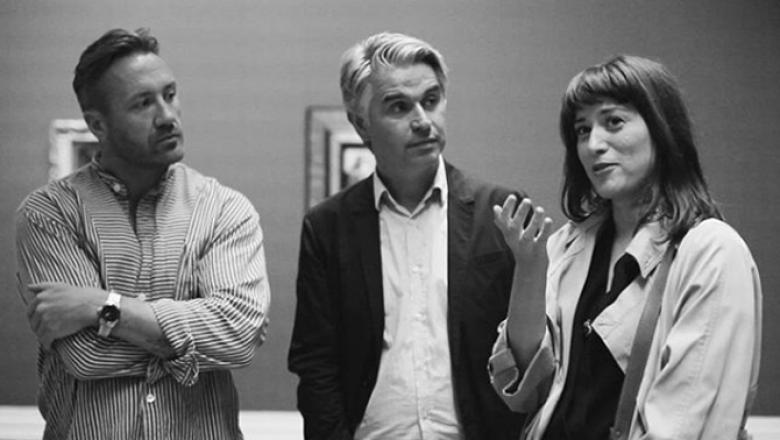 Maser, Brian Fay, and Dragana Jurisic - the three artists participating in 'After Vermeer'
Credit
With artists Brian Fay, Dragana Jurisic, and Maser
2-17 September 2017 | Millennium Wing Studio
The inspiration and rivalry that occurred between Vermeer and his contemporaries was a core theme addressed within the exhibition Vermeer and the Masters of Genre Painting. Artists practising at the same time, but often in different cities, drew inspiration from each other's work and then tried to surpass it in terms of technical prowess and aesthetic appeal. These vibrant relationships stimulated the artists of the seventeenth century, but can this same process apply today when online studios are accessible around the clock and around the globe, and divergence rather than similarity is primarily championed in art?
This project invited three contemporary practitioners - Maser, Brian Fay, and Dragana Jurisic - working in three very different art forms, often in three different locations, to respond to the same source: Vermeer and the Masters of Genre Painting: Inspiration and Rivalry. Through facilitating sustained access to the exhibition and creating opportunity for interaction and dialogue around process and concept, Inspiration and Rivalry: After Vermeer sought to find out if, and how, this dynamic informs or affects the practice of the individual or the collective. The project ran for the duration of the exhibition to encourage in-depth engagement.
In September 2017 a selection of work created during the project was installed in the National Gallery of Ireland's Millennium Wing Studio. This exhibition ran for the final weeks of Vermeer and the Masters of Genre Painting: Inspiration and Rivalry thereby allowing for the juxtaposition not only of the 17th-century masterpieces with 21st-century responses, but also of each contemporary artist's work in comparison to the next. A short documentary (below) and a series of public engagement activities supported the project and the accompanying exhibition.
This project was curated by Sinéad Kathy Rice: Head of Education, National Gallery of Ireland. 
Ongoing project progress was shared on social media platforms using #AfterVermeerDublin
Watch the short documentary produced as part of the project:
Inspiration and Rivalry
After Vermeer
Play