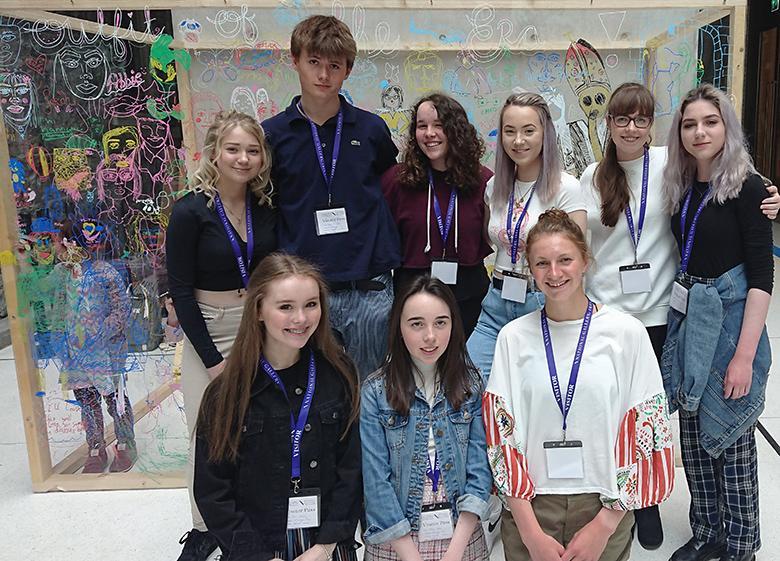 We run an exciting work-experience programme for Transition Year students. In this week-long programme you will go behind the scenes at the Gallery and learn about the work of different departments including Education, Conservation, Curatorial and Visitor Experience. Working as a team you will develop a Live Project to create an event for young people that will run at the Gallery.
The placement will suit students who are interested in art and may be considering studying it for Leaving Cert. You must be willing to work with students from other schools and be comfortable in a team environment. Most importantly, we're looking for students who want to learn something from their week at the Gallery and benefit from a new experience.
TY Placements 2019 - 2020
TY placements at the Gallery are very popular and places are extremely limited.
In 2019–2020 we will take two groups of students in December 2019 and March–April 2020. We are unable to facilitate placements outside of these dates.
Week 1: Monday, 2 December – Friday, 6 December 2019
Applications are now closed.
Week 2: Monday, 30 March – Friday, 3 April 2020
Applications open: Monday, 6 January 2020
Applications close: Friday, 31 January 2020
In order to be fair to everyone, applications must be submitted via the Gallery's application form, and we are unable to start a waiting list. Please note, due to the popularity of the programme, we are unable to guarantee a place for everyone who applies. The application form will be available on our website during the application window in January 2020.