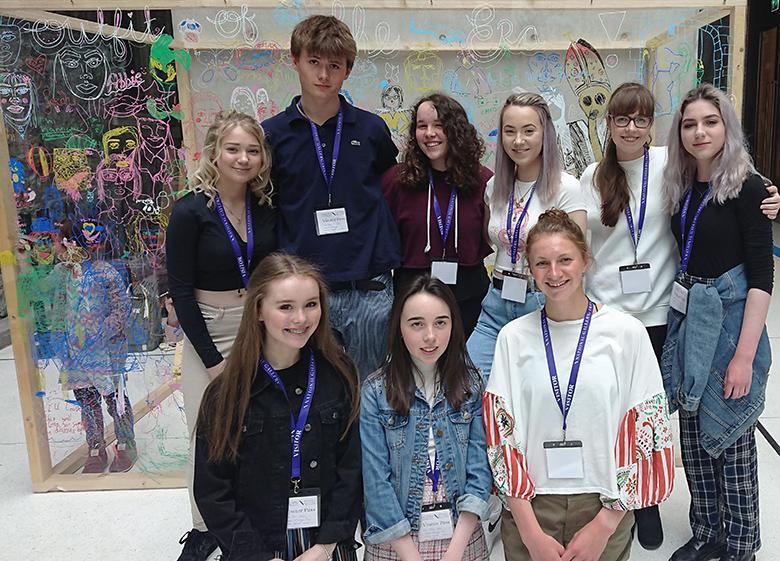 Transition Year Work Experience 2-6 December 2019
We run an exciting work-experience programme for Transition Year students. In this week-long programme you will go behind the scenes at the Gallery and learn about the work of different departments including Education, Conservation, Curatorial and Visitor Experience. Working as a team you will develop a Live Project to create an event for young people that will run at the Gallery.
The placement will suit students who are interested in art and may be considering studying it for Leaving Cert. You must be willing to work with students from other schools and be comfortable in a team environment. Most importantly, we're looking for students who want to learn something from their week at the Gallery and benefit from a new experience.
What to expect
You will be based in the Education Department and will find out all about the work we do.
You will also go on tours to find out about the work of different departments including Education, Conservation, Curatorial and Visitor Experience (subject to staff availability).
Throughout the week you will work together on an exciting Live Project, developing an event for young people as part of the programme for the Zurich Portrait Prize.  The event will take place on Saturday, 11 January 2020. We would like you to be available on this date to deliver the event.
You will receive training and support to help you develop and deliver your event.
You will develop a reflective portfolio to record your activities and experiences during your placement.
You will meet new people, develop confidence and skills, and have fun!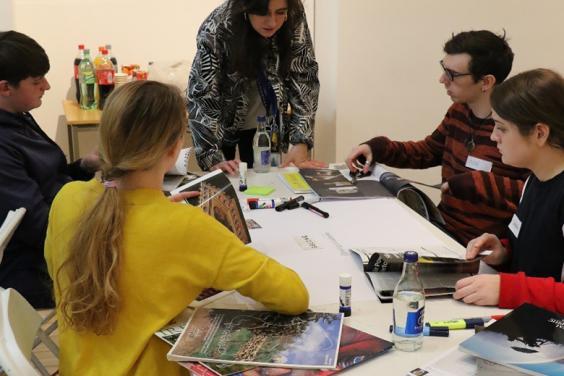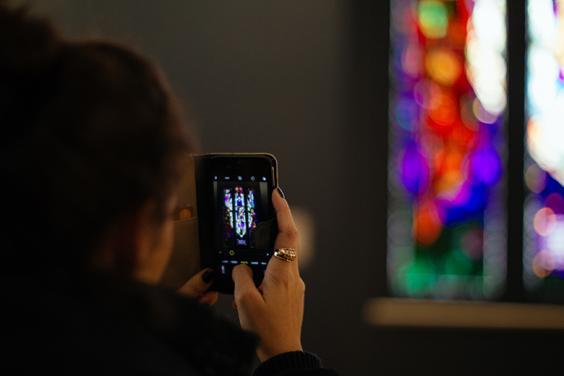 Important information
The placement will run from Monday, 2 December to Friday, 6 December 2019
Placement hours are 10.00am to 3.30pm
You must be available for the full five days of the placement
The placement takes place at the National Gallery of Ireland, Merrion Square West, Dublin 2
You should also be available on Saturday, 11 January 2020 to deliver your event
TY placements at the Gallery are very popular and places are extremely limited. We will take a second cohort of students in March-April 2020. Details for this will be made available in spring 2020. We are unable to facilitate placements outside of these dates. The information on this page is for the December placements only. 
How to apply
Complete the short online application form below
You must complete the application form yourself, in your own words
Please note that applications are anonymised and assessed on merit, not first-come-first-served. Take your time with your application. We are interested in knowing why you would like to do your placement at the Gallery, and what you want to learn from the week. 
We are looking for students from a wide range of backgrounds and areas, and the final selection will ensure that there is a mix of people in the team. At least 50% of those selected will come from DEIS schools.
If you need the application form or this information in any other format, or if you have any questions, please contact Catherine O'Donnell on 01 663 3579 / [email protected]
The deadline for applications is 5.00pm on Friday, 27 September 2019. We will let you know if you have been successful by Friday, 11 October.
Application form
Application form opens at 9am on Monday, 2 September 2019
Deadline for applications is 5pm on Friday, 27 September 2019
By submitting your application, you confirm that you (or your parent/guardian if you are aged 16 or under) understand that any personal data that you have supplied to us as part of this application will be processed by us in accordance with our Privacy Notice.
It is necessary for us to process this information in order to administer your application and, if successful:
Send you relevant information about the TY work experience programme before and during your placement
Contact you about your event on Saturday 11 January
Provide references to your school after your placement
Any personal data will be stored securely by the Gallery for 1 year after your application or placement and then will be deleted, unless we are legally obliged to hold onto it for longer.